CNS Promotes Levin, Doesn't Disclose He's A Paid Spokesman
Topic: CNSNews.com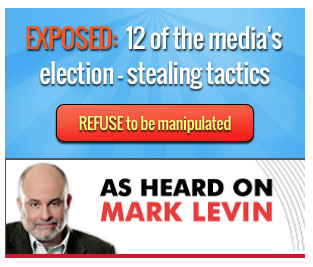 CNSNews.com has cranked out three article dutifully regurgitating the words of right-wing radio host Mark Levin on Feb. 28:
Meanwhile, CNS' parent, the Media Research Center, is launching a new "Tell the Truth!" campaign (which, if history is a guide, will exempt itself and anyone seeking to tell the truth about conservatives from that demand) starting, yes, Mark Levin. It's promoted by the ad image shown at right -- which has appeared on the CNS front page alongside the above Levin articles -- and it links to page that states at the top, "As Heard On Mark Levin."
None of the three CNS articles about Levin mention that he is a paid spokesman for the MRC.
The Society for Professional Journalists' Code of Ethics states that journalists should "Avoid conflicts of interest, real or perceived" and to "Disclose unavoidable conflicts." But CNS has regularly failed to tell its readers that Levin is a paid spokesman for its parent company.
Posted by Terry K. at 11:32 AM EST