CNS Censors Partisan Agenda of Right-Wing 'Honest Elections' Group
Topic: CNSNews.com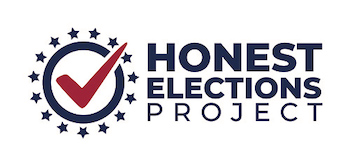 A group called the Honest Elections Project has gotten significant promotion at CNSNews.com of late:
Interestingly, none of these articles explain what, exactly, the Honest Elections Project is. That's because it's a partisan right-wing, dark money-driven activist group. The Associated Press explains:
The Honest Elections Project was created in early 2020 to advocate for greater controls on elections. The group has drawn scrutiny in part because of Leo's influence in conservative legal circles. As co-chairman of the Federalist Society, Leo helped spearhead the effort to appoint conservative judges to the federal courts.

The group does not disclose its donors and there will be no public reporting of how it spends its money until later this year, at the earliest.

Last year, Honest Elections was part of the GOP legal strategy to fight voting changes, many of which were aimed at making voting easier during the pandemic. It sued Michigan, forcing the state to clean up its list of registered voters, and blocked a settlement easing absentee voting rules in Minnesota.
The Guardian further reported that the group is a "backed by a dark money group funded by rightwing stalwarts like the Koch brothers and Betsy DeVos' family" and denies that voter suppression exists -- a key claim of right-wing election activists. The group is actually "a legal alias for the Judicial Education Project, a well-financed nonprofit connected to a powerful network of dark money conservative groups," the Guardian reported.
Strange that a group calling for "honest elections" has no interest in being honest about itself. It's less strange, unfortunately, that CNS is censoring the partisan nature of the group in order to push for more restrictive voting regulations that right-wingers love.
Posted by Terry K. at 3:31 PM EDT