WND Columnist Falsely Defends Man Who Shot Protester
Topic: WorldNetDaily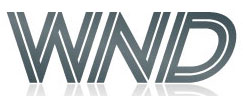 Rachel Alexander devoted her April 5 WorldNetDaily column to defending "Christian crowdfunding site" GiveSendGo for serving as a platform for helping accused criminals like Kyle Rittenhouse and the Capitol rioters. Alexander lionized siblings Jacob Wells and Heather Wilson who founded the site, then tried for a tragic story to defend them and their operation:
The site could have ducked taking on fundraisers for controversial people like Rittenhouse, but once the siblings observed "death by deplatforming" they knew they had to take a stand. Jake Gardner was a Nebraska bar owner who committed suicide after being indicted in the fatal shooting of a black protester last year. The tragic series of events began during riots after the death of George Floyd. Gardner's dad pushed a protester who would not leave the area near the bar. The protester pushed back, and so the younger Gardner displayed his handgun. Two protesters jumped on his back, and he fired two warning shots. They left, but James Scurlock, a young black man who had been involved in vandalism earlier, tackled him and put him in a headlock. Gardner begged Scurlock to release him, but he didn't, so he shot him.

Douglas County Attorney Don Kleine wasn't even going to press charges at first, believing Gardner had acted in self-defense. But obviously due to public pressure, he asked a grand jury to review his decision. Meanwhile, Gardner was trying to raise money for his defense, but was being deplatformed everywhere. People like Nebraska State Sen. Megan Hunt piled on and incited more hate by calling him a white supremacist. His bar was known for hosting Republican events, which no doubt intensified the vicious reaction. But he wasn't a hateful person. In 2017 he went to the Trump inauguration and was interviewed about the Women's March, and he said they have a right to be out there protesting.

Gardner moved to California to escape the hate. A decorated veteran who had served two tours in Iraq, he suffered two brain injuries. He found out about GiveSendGo due to the publicity surrounding Rittenhouse, but it was too late. Just two days after the fundraiser was started, the jury indicted him for manslaughter and other felonies, and he killed himself. The Jake Gardner family has since set up its own GiveSendGo fundraiser.
Alexander is lying when she calls the charges against Gardner politically motivated. As an actual news outlet reported (as opposed to the right-wing opinion pieces Alexander cited), 60 witnesses were interviewed, and Gardner's claim that he killed Scurlock in self-defense was undermined by statements from Gardner himself. The special prosecutor noted evidence including texts from Gardner's phone; messages from Gardner's Facebook account; and Gardner's interactions with bystanders prior to his contact with Scurlock, as well as surveillance video that showed Gardner and his father inside the bar.
But Alexander is too far in victim mode to care about the truth, declaring that "the left is trying to destroy alternative platforms like GiveSendGo," adding, "We must stay vigilant, shedding light on the situation and supporting those who dare to stand up to the woke crowd like GiveSendGo, because eventually they're coming for the rest of us, too."
Posted by Terry K. at 6:14 PM EDT