WND Censors Ex-Sheriff's Plan To Use Women As Human Shields In Ranch Standoff
Topic: WorldNetDaily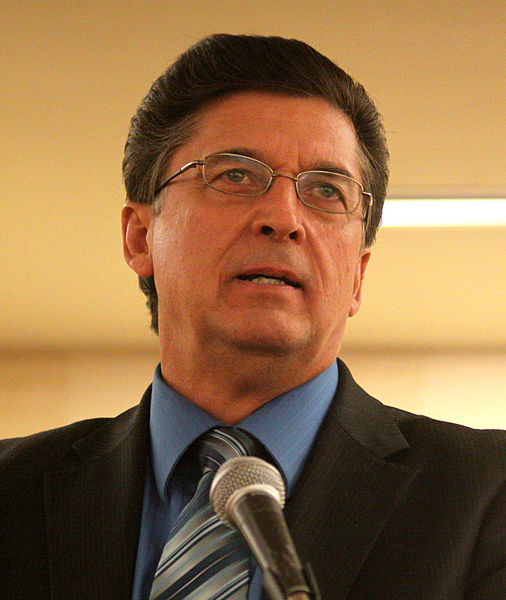 WorldNetDaily is moving quickly on the Bundy Ranch standoff, from supporting lawbreakers and militia thugs to promoting bogus conspiracy theories. Now it's taking the next logical step: hiding unflattering information about those it's lionizing.
An unbylined April 14 WND article champions Richard Mack -- identified only as "executive director of the Constitutional Sheriffs and Peace Officers Association" but who is also a member of the extremist group Oath Keepers -- and his claim that "his sources inside the federal government warn that Washington's weekend retreat in a dispute over grazing land in Nevada was only a move to distract attention and diffuse tensions, because a raid on the family's ranch still is planned."
WND doesn't mention that not only did Mack join other militia thugs in escalating the standoff between rancher Cliven Bundy and federal officials over Bundy's decades of violations of grazing laws, he planned a rather heinous plan should the standoff escalate: use women as human shields for the militia thugs.
As the Blaze documents, Mack told Fox News: "We were actually strategizing to put all the women up at the front. If they are going to start shooting, it's going to be women that are going to be televised all across the world getting shot by these rogue federal officers."
Given that WND, for instance, approvingly quoted Rush Limbaugh claiming that President Obama was using children as "human shields" to announce new gun regulations, it should be outraged that militia thugs decided that women were expendible enough to serve as human shields in a standoff with federal officials.
But we suspect it's not -- the thugs were sticking it to the hated federal government, and the women would have been acceptable collateral damage who would also serve as convenient martyrs had things escalated that far.
Posted by Terry K. at 12:36 AM EDT
Updated: Tuesday, April 15, 2014 12:39 AM EDT