CNS' Chapman Shocked To Discover U2's Bono Is A Christian
Topic: CNSNews.com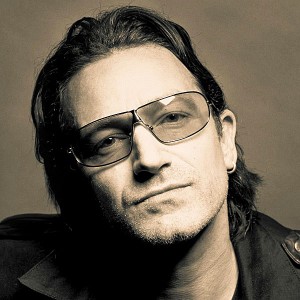 Last year, WorldNetDaily treated as news something music fans have known for decades -- U2 lead singer Bono is a Christian. Now it's CNSNews.com's turn to discover this. Michael Chapman relays this startling revelation in an April 10 CNS article:
Bono, frontman for the Irish band U2, investor, and philanthropist, said he believes Jesus Christ was divine, that he arose from the dead, and that he made promises to the world that will come true.

Bono, who has an estimated worth of $600 million, also said he prays "to Christ" in order "to know the will of God," adding that he and his family pray together and sometimes go to church to pray for others who are suffering.

"I pray to get to know the will of God, because then the prayers have more chance of coming true -- I mean, that's the thing about prayer," said Bono in an interview with Ireland's RTE One last year. "We don't do it in a very lofty way in our family. It's just a bunch of us on the bed, usually, we've a very big bed in our house. We pray with all our kids, we read the Scriptures, we pray. It's not even regular."
This is apparently such stunning news to Chapman that he has to take this revelation from a year-old interview.
Just wait until Chapman finds out that U2 recorded a version of the 40th Psalm ... 30 years ago.
Posted by Terry K. at 6:10 PM EDT