WND's Cashill: Hate Mail to Hank Aaron Was Written By The KGB
Topic: WorldNetDaily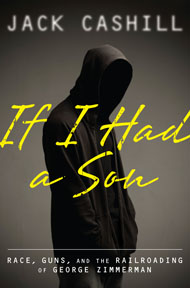 It's been a while since we've gotten a good conspiracy theory out of Jack Cashill, so it was nice to see him make the effort again in his April 9 WorldNetDaily column.
Cashill takes issue with Hank Aaron talking about the racist hate mail he received as he approached Babe Ruth's home run record in 1974, asserting without any real evidence that it was generated by Soviet KGB agents in an effort to stir racial tension in the U.S.:
Before slandering his fellow Americans any further, Aaron needs to review the work of Vasili Mitrokhin, for many years the senior archivist for the KGB.

Although Mitrokhin died 10 years ago, the book he co-authored with Christopher Andrew, "The Sword and the Shield," might possibly open Aaron's eyes.

For years, a disillusioned Mitrokhin made detailed copies of many of the KGB files. One KGB strategy he exposed was the effort "to weaken the internal cohesion of the United States and undermine its international reputation by inciting race hatred."

[...]

Aaron claims to have received thousands of such letters, most of them with northern postmarks. It is possible, I suppose, that these letters came from homegrown racists.

The evidence, however, suggests another possibility. By 1974 racial tensions had defused. Hank Aaron had few enemies. Babe Ruth had few diehard fans. And the number "714″ lacked the iconic power of the number "60."
Huh? Ruth's home run record did not have "iconic power"? Really? And the man who trashed Travon Martin and exhalted his killer as a civil-rights hero lectures us on the supposed lack of racial tensions in the 1970s? But Cashill's not done yet:
I knew some rough characters back then, but I did not know the person whose animus toward Aaron or love for Ruth would have moved him to go to the trouble of getting Aaron's address and sending him hate mail.

We do know, however, that American communists like Jim Jones, the leader of the People's Temple, had his minions doing exactly what Mitrokhin described during this same time period.

Hoping to subvert race relations in America, not strengthen them as he claimed, Jones ordered his people to write hateful, racist letters and attribute them to white people he hoped to embarrass.

We know, too, that in 1969 Charles Manson tried to stoke a race war by blaming the murders his people committed on black radicals – in a phrase, "Helter Skelter."
If Cashill really believes any of that, he might want to have a chat with his fellow WND conspiracy-monger Colin Flaherty about his race-baiting.
Posted by Terry K. at 12:26 AM EDT
Updated: Friday, April 11, 2014 12:37 AM EDT