WND Discovers Bono Is A Christian
Topic: WorldNetDaily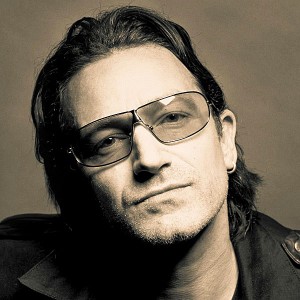 Most casual music fans were aware of this a long time ago, but it's apparently news to WorldNetDaily: U2 singer Bono is a Christian.
A June 24 WND article by Drew Zahn sure treats this as a massive revelation:
Bono, the lead singer of the Irish rock band U2, is declaring that Jesus Christ of Nazareth is indeed the Son of God.

In a brand-new interview with Focus on the Family set to air Tuesday, the rock star and activist sounded like "Mere Christianity" author C.S. Lewis who argued Jesus was a lunatic, liar or Lord.

"When people say 'Good teacher,' 'Prophet,' 'Really nice guy,' … this is not how Jesus thought of himself," Bono said. "So, you're left with a challenge in that, which is either Jesus was who He said He was or a complete and utter nut case."

"And I believe that Jesus was, you know, the Son of God," Bono said, according to a transcript provided to Religion News Service. "I understand that for some people and we need to … if I could be so bold, need to be really, really respectful to people who find that ridiculous."
This is all news to Zahn? Apparently, for he also includes referenes to some of the band's "many songs that include lyrics about God and His coming kingdom," like "Gloria" and "40."
As for Bono sounding like C.S. Lewis, that's nothing new either. In the video for U2's 1995 song "Hold Me, Thrill Me, Kiss Me, Kill Me" (which includes Bono's devil-inspired alter ego, MacPhisto), a cartoon Bono is shown reading Lewis' "The Screwtape Letters" (about a demon's advice to his apprentice nephew) as he gets hit by a car.
Bono and U2 have injected spiritual and Christian elements into their music all along. We're surprised it took WND this long to notice.
Posted by Terry K. at 11:06 AM EDT