We'll Be First Against the Wall When The Erik Rush Revolution Comes
Topic: WorldNetDaily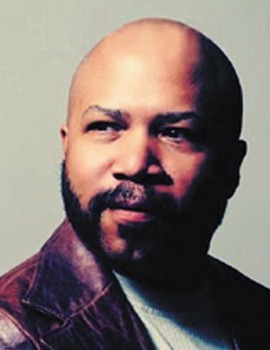 Once again, Erik Rush is committing the offense of not letting WorldNetDaily have first dibs on the more insane things coming from him.
Right Wing Watch catches Rush ranting on his personal website:
In relating those designs to the American people (as opposed to continuing to act as collaborators in his crimes), the shady origins of Dreams might also be a good place for the press to start. They might then move on to the entirely synthetic story of his past, which contains so many inconsistencies and changes in the narrative itself that Obama ought not have been electable as dog catcher. Who says they have to lead with Obama's birth certificate having been proven to be a fraudulent device?

As this counterfeit American president continues to attempt to defray suspicion and conceal his treason and lies, I intend to continue to expound upon that treason and those lies. I will also continue to assert that those in government and in the press who have failed to reveal Obama for what he is – considering his actions, the evidence of history, and the damning evidence against Obama which is readily available – richly deserve to share in whatever penalties are meted out to traitors and their enablers. I will continue to do this despite the risks and pathetic Alinskyite Marxist ridicule of those whom I pray one day occupy prison cells on the same block as the man representing himself as Barack Hussein Obama.
So Rush thinks that people who criticize him should be jailed? Apparently he's never heard of the First Amendment, which guarantees free speech. And really, isn't a guy who believes Malcolm X is Obama's real father crying out to be ridiculed?
But Rush seems to be serious, for he followed up that post with one calling for Obama to be removed from office "by any means necessary." So it appears the Erik Rush Revolution is coming, and we'll apparently be first against the wall when it comes.
Rush then earned more ridicule by contradictorially claiming that though he opposes apartheid, blacks in South Africa were better off under it.
Simply noting the stupidity of that argument, it seems, has sealed our fate under the coming Erik Rush regime.
Posted by Terry K. at 2:04 PM EST
Updated: Sunday, December 15, 2013 2:04 PM EST