Noel Sheppard Mocks Obama For Discussing Jobs With A Businessman
Topic: NewsBusters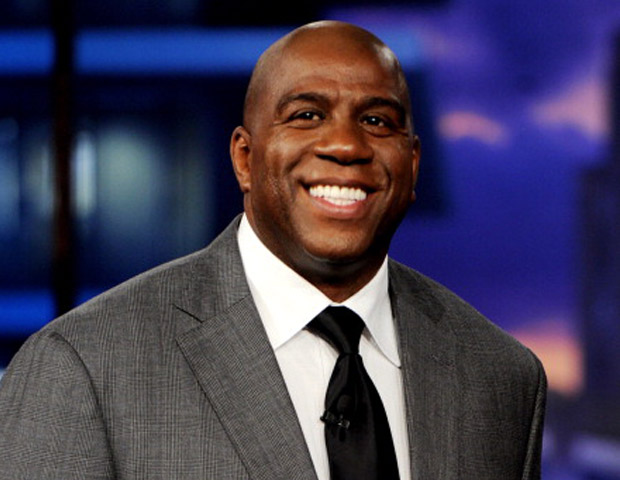 Noel Sheppard sneers in an Aug. 30 NewsBusters post:
The United States is about to start a war with Syria, yet President Obama still had time Thursday to meet with NBA Hall of Famer Magic Johnson to discuss - wait for it! - jobs.

[...]

Obama's senior advisor Valerie Jarrett later thanked Johnson for the "great meeting."

Isn't that special?

Our nation is talking about going to war, and the President of the United States has time to discuss jobs with a former basketball player.

[...]

So our President doesn't have time to talk to Congress about a looming war, but he does have time to chat with a former basketball player.
In fact, Johnson is a very successful businessman and employer. The Los Angeles Times reported upon Johnson becoming part-owner of the Los Angeles Dodgers last year:
Johnson's strategy has included immersing himself in the minutia of real estate development and other business issues while linking up with top players in various industries. It was his Dodgers partner Peter Guber, then chairman of Sony, who green-lighted the development of Magic Johnson Theaters at Baldwin Hills Crenshaw Plaza in the mid-1990s, said Lombard, who is himself an experienced real estate developer.

The shining success of the theaters in a South Los Angeles neighborhood overlooked by traditional investors led to a partnership with Howard Shultz, chairman of Starbucks, who arranged a special deal with Johnson to open Starbucks in urban neighborhoods. Johnson was Starbucks' only franchise operator until the agreement expired in 2010.

[...]

Johnson also teamed up with Canyon Capital Realty Advisors, a Century City investment fund that manages about $18 billion for investors such as pension funds and university endowments. Together they have done a series of joint ventures investing hundreds of millions of dollars in densely populated, ethnically diverse communities around the United States.
Johnson seems like the perfect person to talk to about jobs, particularly in struggling urban communities. But Sheppard apparently despises Obama so much that he'll just sit and mock instead of investigating the facts. Sheppard's frequent placement of ideology before facts tends to get him into trouble, yet he remains a NewsBusters associate editor.
Posted by Terry K. at 10:35 AM EDT