Newsmax Falsely Tries To Portray 'The Butler' As A Failure
Topic: Newsmax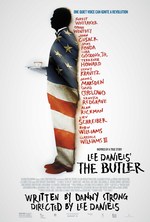 Newsmax has been trying rather desperately to attack the fim "Lee Daniels' The Butler" because its portrayal of President Reagan is not completely fawning. Now it's trying to portray the film as a financial failure.
An. Aug. 26 Newsmax article by Jennifer G. Hickey touts how the film "saw its weekend box office receipts plummet by nearly a third, from $24.6 million in its opening week to $17 million last week, after a storm of protests from Republican and veterans groups." But Hickey doesn't explain that films almost always see a falloff in receipts between their opening weekend and the following weekend, and that "The Butler's drop-off is a relatively small one. By comparison, the previous top film, "Elysium," saw a 54 percent falloff from its opening weekend to the second weekend.
Also, the $51 million "The Butler" has made so far exceeds its production cost of $30 million, so it's ostensibly a profitable film (Hollywood accounting methods notwithstanding).
Meanwhile, Newsmax has found another reason to attack the film: the casting of Jane Fonda as Nancy Reagan. Newsmax offers no opinon on Fonda's performance, but instead highlights how her casting "has sparked a backlash among military veterans who cannot forgive her for her actions during the Vietnam War."
Newsmax has also published a column by Michael Reagan railing against the film's portrayal of his father. Reagan does not indicate that he has actually seen the film. and he falls into a bizarre defense of his father's inaction on apartheid: "My father's position on lifting the South African sanctions in the '80s had nothing to do with the narrow issue of race. It had to do with the geopolitics of the Cold War. "
So racism was a "narrow issue" regarding a system founded on it? Really?
Posted by Terry K. at 12:15 PM EDT