Corsi, Shoebat Team Up To Defend Murderous Assad Regime In Syria
Topic: WorldNetDaily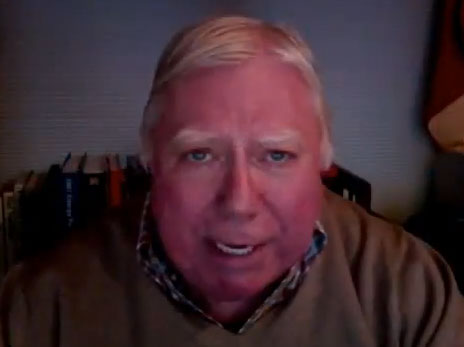 From Joel Gilbert to various shady Kenyans, WorldNetDaily's Jerome Corsi has a bad habit of sourcing his outlandish claims with less-than-credible sources. We're seeing that again with Corsi's newest BFF, apparent charlatan Walid Shoebat.
Corsi has already pushed Shoebat's assertions that President Obama's half-brother works for the Muslim Brotherhood and that a purported Morsi government document shows that Obama has been bribing Egyptian Islamists (though the document in question has a German date on it).
Now, Corsi and Shoebat are taking the side of the Syrian government in claiming that suspected chemical weapon attacks were carried out by Syrian rebels, not the Assad regime, with this evidence:
With the assistance of former PLO member and native Arabic-speaker Walid Shoebat, WND has assembled evidence from various Middle Eastern sources that cast doubt on Obama administration claims the Assad government is responsible for last week's attack.
That's not even Aaron Klein-level anonymous sourcing.
So we have "various Middle Eastern sources" promoted by an apparent charlatan and a documented liar to take the side of a regime that has perpetrated a civil war on its own people that have resulted in tens of thousands of deaths.
On top of that, Corsi writes that "Russian media sources have consistently reported Syrian military have discovered rebel warehouses containing chemical weapons agents and have documented rebel chemical weapons attacks on the Syrian civilians the military." Given that Russia is in bed with the Assad regime, why trust anything the Russian media has to say?
WND has regularly sided with the murderous Assad regime in the Syrian civil war, despite Assad's human rights record. This is just the most desperate example of it.
Posted by Terry K. at 2:41 PM EDT
Updated: Tuesday, August 27, 2013 2:42 PM EDT