WND's Erik Rush Pretends He's Not Actually Calling for Obama's Assassination
Topic: WorldNetDaily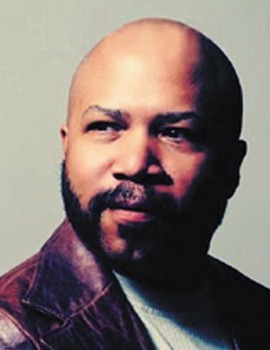 Obama-hater Erik Rush has already been beaten to the punch by fellow WorldNetDaily columnists Mychal Massie and Ellis Washington in making the ludicrous comparison of President Obama to Caligula, but he gives it a go in his Aug. 28 WND column:
While his predecessors had gotten away with a lot, Caligula was the first of the Roman emperors to wholly disregard the Roman Senate and wield absolute power. He was said to have delighted in watching torture and executions, and spent his nights in orgies of gluttony and lust. His tendencies toward public sexual degeneracy and the summary execution of individuals for trifles offended even the questionable Roman sensibilities of the day. The Praetorian Guard assassinated him in January of 41.

Although it hasn't been popularly acknowledged, America has herself a real, live emperor, and the reason I go so far as to compare him to Caligula (as opposed to other Roman emperors) has to do with his apparent belief that he can do nearly anything he wants (even if it is actually carried out by minions) with no concern for the consequences.

Like a god.
Barack Obama may not be bat-crap crazy like Caligula, but he could be unstable, and he is certainly acting in an autocratic, even dictatorial modality.
Then Rush takes it a step further by essentially endorsing his assassination:
Unfortunately, people like Obama – and Caligula – inevitably devour or destroy everything within their reach, whether it be the people closest to them, those in their charge, or the nations they lead. The citizens of Rome could see the danger they were in, but at least they had the benefit of their insane emperor operating completely without restraint or buffers. Thus, it was easier for those who ultimately took action to justify doing so.

Not that I'm making any suggestions, mind you …
Oh, bull. If Rush didn't want Obama to die like Caligula, he wouldn't have spent his entire column likening Obama to Caligula.
It appears that Rush can expect a visit from the Secret Service in the very near future.
Posted by Terry K. at 1:29 AM EDT