Newsmax Rushes to Defend Reagan From 'The Butler'
Topic: Newsmax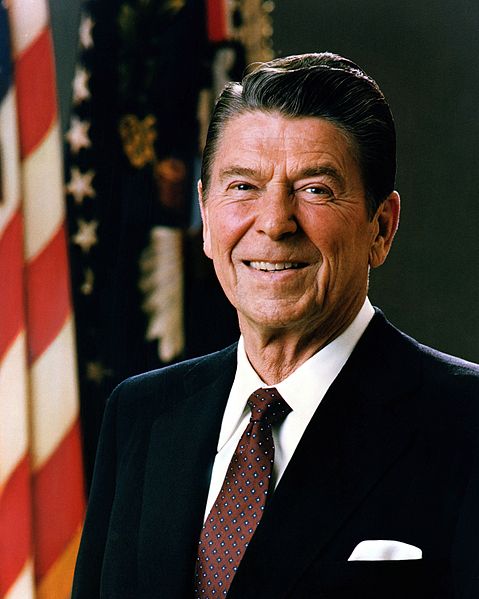 Newsmax is apparently very upset that any media depiction of Ronald Reagan might be less than positive.
An Aug. 16 article by Paul Scicchitano highlights how "A biographer of former President Ronald Reagan said some scenes in 'Lee Daniels' The Butler' may amount to what he describes as "Hollywood malpractice" if they turn out to be based on anything other than facts":
Paul Kengor, who wrote two books about the late president: "The Crusader" and "God and Ronald Reagan," took particular issue with a scene in which Nancy Reagan invites White House butler Cecil Gaines and his wife to a dinner party only for the couple to feel out of place, according to The Hollywood Reporter.
Kengor goes on to bizarrely claim that communism is worse than apartheid:
Kengor also told the Reporter that the film appears to depict President Reagan as racially insensitive and indifferent to apartheid.

"Ronald Reagan was appalled by apartheid, but also wanted to ensure that if the apartheid regime collapsed in South Africa that it wasn't replaced by a Marxist-totalitarian regime allied with Moscow and Cuba that would take the South African people down the same road as Ethiopia, Mozambique, and, yes, Cuba," Kengor said. "Clearly, blacks in South Africa lost rights under apartheid, but Communism was a far greater infringement . . . In Communist nations, people were literally lined up and slaughtered — and starved — on mass scales. Has everyone forgotten this?"
Newsmax followed that up with an Aug. 19 article by Andrea Billups featuring former Reagan Attorney General Ed Meese defending the president's honor, an opinion unencumbered by actually seeing the film in question:
Meese, who currently serves as the Ronald Reagan Distinguished Fellow Emeritus at the Heritage Foundation, said he has not seen the film, but from what he has heard about the movie, the portrayal seems unfair.

"I think it is important for any president to be accurately portrayed, whether it is in books, in films, or on TV. Any disparagement or unfair treatment by a film like this is unfortunate," Meese said.
Billups also quotes Reagan biographer Craig Shirley endeavoring to defend Reagan's record on apartheid by echoing Kengor's claim that it wasn't as bad as communism:
Shirley said to Fox News that Reagan's views on South Africa must be judged in the context of the Cold War.

"The sanctions would have hurt the least affluent among the South Africans at the time, who were the blacks there," Shirley said. "The Zulu tribe, representing 6 million blacks, was vehemently opposed to the sanctions. … When Mandela came to power, one of the first things he asked for were the sanctions to be lifted. So it's a very complex issue and they present it [in the film] in a very simplistic fashion."

Meese agreed.

"Certainly as president, in terms of dealing with apartheid, he was absolutely opposed to apartheid," Meese told Newsmax. "He had some concern about the sanctions that were in place because of what it would do generally in terms of our position on the Cold War. But also he was concerned about the impact economic sanctions would have on the people of South Africa, including those people who happen to be people of color."
But that wasn't enough denunciation for Newsmax. An Aug. 21 article by John Gizzi features Reagan White House chief of staff Ken Duberstein also running to Reagan's defense:
"Ronald Reagan saw everybody as the same and was colorblind," Duberstein, who was Reagan's last chief of staff, said in an exclusive interview with Newsmax. "He accepted everyone for who they were and did not have a bad bone in his body."

As for Reagan's views on a person's race or ethnic heritage, Duberstein, who saw Reagan on an almost daily basis in his second term, said: "It's not something I ever heard him express a comment on, not ever."

"Look, I was Reagan's chief of staff and I'm a Jew from New York and General Powell was Reagan's national security adviser and he was a black from the South Bronx," Duberstein told Newsmax. "Doesn't that say it all?"
Actually, no, given that Newsmax has quoted only defenders of Reagan and no critics.
Posted by Terry K. at 11:07 PM EDT