WND Proudly Proclaims It's 'Stocking Up On Everything Paula Deen'
Topic: WorldNetDaily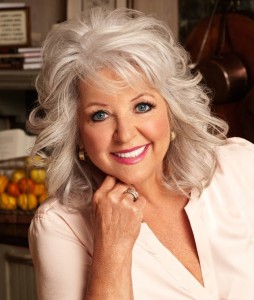 Apparently, Paula Deen's retrograde racial attitudes are the kind of thing WorldNetDaily can make money on.
After running to Deen's defense following the reports of racially charged allegations involving her, WND took the next step, as announced in a July 1 article:
The rest of the media and corporate world may be running away from Paula Deen, punishing the celebrity chef for a 20-year-old remark for which she has apologized profusely.

But the WND Superstore is running toward her.

She's been abandoned by her TV network, Walmart, Target – even the publisher of her upcoming No. 1 bestselling book in the country, which decided not only to punish Deen but itself as well.

So what is the politically incorrect WND Superstore doing? Stocking up on everything Paula Deen.
The article goes on to list several Deen cookbooks now available through WND.
So, apparently, WND hadn't thought of Deen as a moneymaker prior to the revelation of her racial remarks. But now that she's on record as a racist, she's a suitable commodity for WND's online store.
Sadly, given WND's penchant for race-baiting, this is not a surprising development.
Posted by Terry K. at 12:28 PM EDT