Larry Klayman: I'm Kind Of A Big Deal
Topic: WorldNetDaily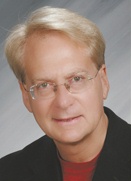 If there's anything Larry Klayman loves more than filing nuisance lawsuits that get thrown out of court at an increasingly rapid clip, it's talking about himself. Quoting himself is just the beginning.
In his June 21 WorldNetDaily column, Klayman again devoted two paragraphs to repeating what he said in another venue:
In the last few weeks, I filed two class action lawsuits seeking redress for the widespread violation of constitutional rights to privacy, freedom of association, security from unreasonable searches and seizures, and due process in the newest Obama scandal known as "NSA-gate." See www.freedomwatchusa.org.

I stated earlier this week: "Now that the proverbial 'cat is fully out of the bag' concerning the National Security Agency's and its cellphone and Internet corporate enablers' massive violation of the constitutional rights of American citizens, the 'establishment rats' in Washington, D.C., and elsewhere predictably were sent scurrying to try to cover up their 'NSA rat hole,' by vilifying and then calling for the criminal prosecution of whistleblower Edward Snowden. Many of these rabid rats are of Democrat and Republican persuasions; they are the government officials, congressmen and senators who all collaborated to put the NSA's illegal 'Big Brother' data mining of cell and Internet providers' communications networks secretly into effect.

"They also consist of the pro-Obama prime-time talk-show hosts of MSNBC, and Jeffrey Toobin, the legal analyst who also ran interference for the criminally minded Clintons during the late 1990s. These media apologists have miraculously developed a newfound concern for national security – having conveniently 'overlooked' President Obama, Vice President Biden's and former Secretary of Defense Leon Panetta's wholesale and highly damaging leaks of classified national security information to boost the 'Felon in Chief's' 2012 election prospects; one of which actually resulted in the death of Navy SEAL Team 6 heroes who were shot down by the Taliban in a helicopter crash in Afghanistan after the Obama administration disclosed their involvement in killing Osama bin Laden. (See www.citzensgranjury.com.)"
Notice that Klayman misspells the name of his own website at the end of the third paragraph; additionally, the period at the end of the sentence is embedded into the clickable link on the WND version of the column, making the link doubly unusable. It's clear that Klayman brings the same level of attention to his column as he does to his legal work.
In his June 28 column, Klayman essentially fellates himself by touting his utterly meaningless anti-Obama Citizens Grand Jury:
It is a tragedy that with each passing day, the American people are learning of and having to endure yet another government scandal – at a time when the nation is also headed down the tubes both ethically and morally. Surely, corruption has reached a new level during the reign of President Barack Obama – but we are also forced to ask ourselves: Where are the checks and balances that were put in place by our Founding Fathers? Few and far between are principled and strong figures in the other two branches of government, the legislative and the judiciary, who are willing or able to stand up to the unprecedented tyranny we now are being subjected to by our executive branch. And, these other two branches also have seen their fair share of corruption, particularly of late. Under these sad circumstances, the American people themselves are groping for a vehicle to express their frustration and mete out justice for the crimes that have been committed against them and the nation.

It was for that reason that I took it upon myself to exercise the God-given rights of citizens to control their own fate and initiate citizens' grand juries in a place that represents the heart of America: Ocala, Fla. Ocala, which sits in historic Marion County, is a place that is down to earth, generally conservative in its way of life and thought, and very religious and forward thinking. Like the race horses that are bred there – the region is the world's capital of breeding and training – the city has not only swiftly moved into the future, but has kept its old world Southern ways and traditions. It is the perfect place to wage a second American revolution, legally and peacefully. I got to know Ocala well during my 2004 Florida campaign for the U.S. Senate, when I had my campaign headquarters located there.

So it was that I again spent time in Ocala last week to appear before our citizens' grand jury to present yet new indictments to the jurors.

[...]

The list of criminal charges emanating from Ocala is growing, and it could prove endless. See www.citizensgrandjury.com. But, for now, as citizens prosecutor, I am proceeding to try these government and judicial officials for these alleged crimes. The trials will commence shortly, and they will serve as a beacon for the American people to return to their foundations first established in my birthplace of Philadelphia in 1776.
Klayman offers no evidence that his Citizens Grand Jury is anything but a kangaroo court that seeks only to attack the Obama administration and bars any exculapatory evidence. Fortunately, nothing it does is legally binding.
That Florida Senate campaign, by the way, is the one in which he finished seventh out of eight candidates for the Republican nomination, whining a whopping 1.1 percent of the vote.
Klayman seems to think all this self-aggrandizement will make people forget about his incompetence as a lawyer. Actually, it just draws more attention to it.
Posted by Terry K. at 9:32 AM EDT