Newsmax to Trump: We Can't Quit You
Topic: Newsmax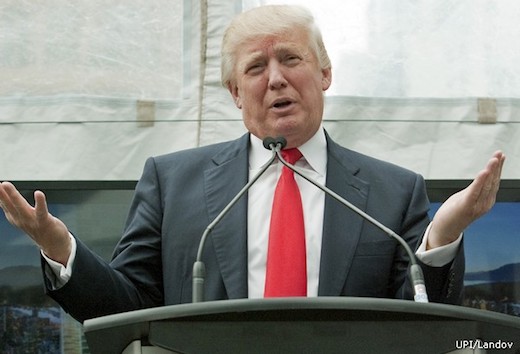 In case anybody was wondering: Yes, Newsmax still loves Donald Trump.
The latest example of Newsmax's Trump-fluffing is a July 1 article by Michelle Smith repeating Trump's claim that he can "fix" America's problems, adding the tease: "Some suspect that Trump's current claims to possess solutions for America's problems coupled with an upcoming speech in Iowa indicates that he is considering a run for the White House in 2016."
Smith doesn't mention how Newsmax tried to pave the way for a Trump presidential run in 2012, only to get jilted after a proposed Republican presidential debate to be hosted by Trump and Newsmax ended with Trump backing out after most of the other candidates refused to take part.
Despite that history, Newsmax still can't quit Trump.
Posted by Terry K. at 5:41 PM EDT