Newsmax-Trump Lovefest Watch
Topic: Newsmax
Ronald Kessler may be gone from Newsmax, but his dream of having Donald Trump as president lives on there.
Newsmax devotes an entire May 27 article by Audrey Hudson to how Trump "has spent $1 million for research to determine his political standing in specific states" as part of "testing the waters for a possible 2016 presidential run ."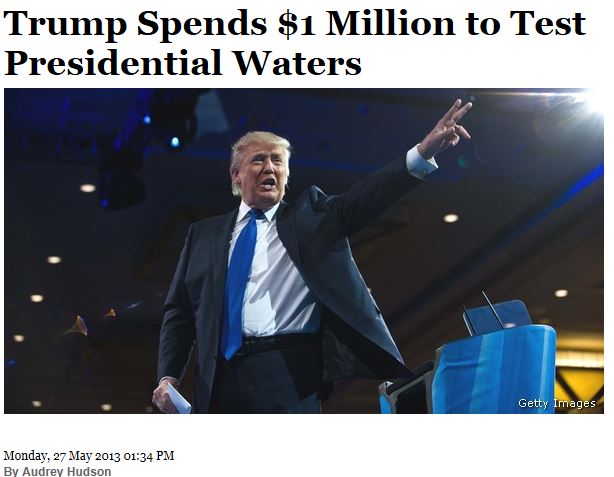 Hudson makes sure to call Trump a "wildly successful business entrepreneur" and quote a Trump spokesman as saying that "what I would say is that he is exactly what this country needs."
No mention, of course, of Trump's rampant anti-Obama birtherism, or the fact that Trump burned Newsmax by bailing out on Republican presidential debate they planned to jointly host after most of the candidates refused to take part.
Posted by Terry K. at 11:59 AM EDT