CNS Unemployment Numbers Distortion Watch
Topic: CNSNews.com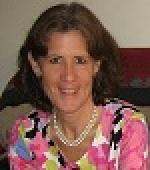 The first Friday of the month just passed, which means it's time for CNSNews.com to cherry-pick and distort the monthly unemployment numbers to make President Obama look bad.
Susan Jones kicks things off with an article headline "StagNATION: June Jobless Numbers Essentially Unchanged." Only at CNS (and under a Democratic president) would an increase of 195,000 jobs equate to "essentially unchanged."
Editor in chief Terry Jeffrey piled on with his own article declaring that "Since January 2009, when Barack Obama was inaugurated as president, the United States has seen 54 straight months with the unemployment rate at 7.5 percent or higher, which is the longest stretch of unemployment at or above that rate since 1948, when the Bureau of Labor Statistics started calculating the national unemployment rate." It's an arbitrary starting point chosen only for its Obama-bashing value; Jeffrey offers no evidence that 7.5 percent is a particularly meaningful number.
Another article by Jones focuses on how "The number of Americans employed part time for economic reasons (involuntary part-time workers) increased by 322,000 to 8.2 million from May to June." The attack point here is the unsubstantiated claim that "As the Obama administration prepares to roll out the Democrats' health-insurance-for-all plan in 2014, many businesses have warned that they will keep their payrolls below 50 full-time workers to avoid penalties imposed by the law."
As she did in her first article, Jones downplayed the added 195,000 jobs, grousing that they were "far fewer than the increase in involuntary part-time workers."
Posted by Terry K. at 9:09 PM EDT