Another Homophobic Rant From Mrs. Molotov Mitchell
Topic: WorldNetDaily
We haven't checked in on D.J. Dolce's painfully unfunny and homophobic "comedy" videos at WorldNetDaily lately (mainly because a little bit of our soul dies when we do), but we figured it was time for a little look-see. And darn it if Mrs. Molotov Mitchell wasn't spewing more homophobic rage:
The Supreme Court has overturned the Defense of Marriage Act, and already everything's coming undone. The most egregious thing I've heard so far is that gay spouses can now be buried in Arlington Cemetary alongside our fallen heroes.

On the bright side, adding pink crosses to the landscape is really going to brighten the mood. Because nothing says equality like burying a gay guy who died in a bathhouse next to a soldier who died diving on a grenade to save his squad. Puts a whole new spin on eternal flame, doesn't it?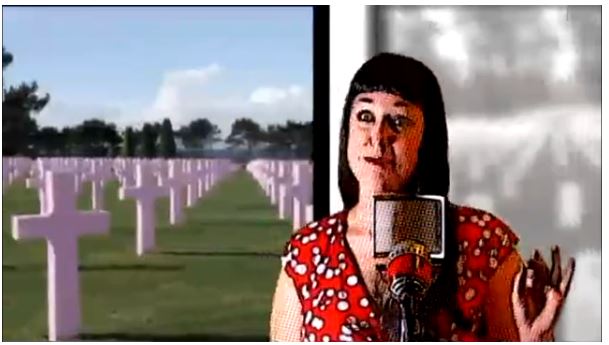 Funny, we thought Dolce would be happy about dead gays no matter how they died, since she apparently shares her husband's desire to achieve "
the abolitiion of homosexuality
."
Posted by Terry K. at 3:41 PM EDT