CNS' Starr Doesn't Think Perry's Personal Attack on Texas Legislator Is Newsworthy
Topic: CNSNews.com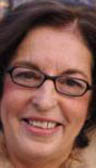 It took five days, but CNSNews.com reporter Penny Starr wrote a July 2 article about Texas Gov. Rick Perry's June 27 speech at the National Right to Life convention. Starr dutifully highlighted Perry's partisan bashing of Texas legislators who blocked passage of an anti-abortion law and the "mob tactics" that disrupted a final vote on the legislature floor.
Strangely, the most newsworthy thing Perry said during his speech did not make it into her article.
As pretty much every other news outlet reported at the time of the speech, Perry launched a personal attack on state Sen. Wendy Davis, who led a filibuster against the anti-abortion bill:
"Even the woman who filibustered the Senate the other day was born into difficult circumstances. She was the daughter of a single woman, she was a teenage mother herself. She managed to eventually graduate from Harvard Law School and serve in the Texas senate," Perry said Thursday in a speech to the National Right to Life Convention. "It is just unfortunate that she hasn't learned from her own example that every life must be given a chance to realize its full potential and that every life matters."

Davis was raised by a single mother, and she became a single mother herself at 19. She went on to graduate from Harvard Law School and was elected to the Texas state Senate in 2008.
But Starr didn't feel the need to include this in her article. Why? Perhaps because she's a hopelessly biased "reporter" who uses her CNS articles to forward an aggressively anti-abortion agenda -- and who's trying to protect a "pro-life" politician from being seen in a negative light.
Posted by Terry K. at 9:03 PM EDT
Updated: Wednesday, July 3, 2013 9:05 PM EDT