MRC's Double Standard On Presidential Coloring Books
Topic: Media Research Center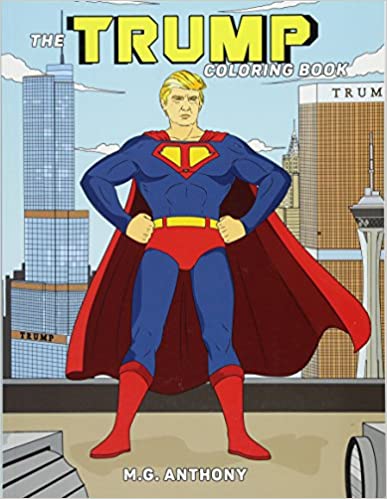 The Media Research Center's Gabriel Hays was in full hateful-snark mode in a May 8 item:
The timing couldn't be any better for a sexy-themed adult coloring book featuring former vice president and current 2020 Democrat nominee Joe Biden, right? Actually, don't answer that.

Unfortunately, it's not a joke.

The real (and very disturbing) news is that there's a new adult-themed coloring book titled "Hot Cup of Joe" featuring a buff Joe Biden that will be coming out on June 16, 2020.

[...]

Sadly, this abomination exists. What might be even more disturbing than the book's cover illustration, which depicts an "in-shape" Joe Biden wearing a tight T-shirt, aviator sunglasses, and holding a cup of joe (get it?) while standing in an old-school diner, is the book's creepy tagline.

[...]

Conservative reactions were a mix of disgust and humor.

If you thought Joe Biden was a hard candidate to take seriously, this dials it up a notch.
So having a coloring book dedicated to you makes you a less serious presidential candidate? Don't tell Hays about all the creepy coloring books dedicated to President Trump.
Like this one, for instance, which ridiculously portrays an impossibly buff Trump as Superman, among other scenarios. It's describwd this way:
Acclaimed artist Tim Foley offers colorists thirty-one black-and-white illustrations featuring the classic Donald smirk and that unmistakable (albeit magnificent) blonde swoop. Foley has transposed Trump into classic scenes from history. Whether it's placing his face on George Washington crossing the Delaware or superimposing it on Mount Rushmore, Foley masterfully incorporates the outspoken Republican nominee, Apprentice star, and New York real estate tycoon into a wide array of famous historical scenes and paintings for you to color. Additionally, Foley portrays the magnate at famous events such as the signing of the Constitution, Muhammad Ali knocking out Sonny Liston, and Superman lifting up a car in his initial comic book appearance.
There are more.But Hays obviously loves Trump too much to snark about them, making his Biden piece nothing but a mean-spirited cheap shot -- you know, the standard MRC output these days.
Posted by Terry K. at 10:41 AM EDT