WND Gives A Platform To Yet Another AAPS-Linked Dubious Doc
Topic: WorldNetDaily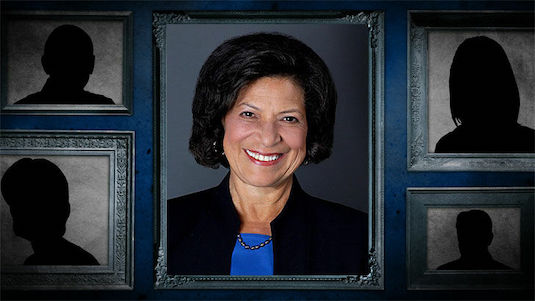 In our review of the WorldNetDaily docs linked to the fringe-right Association of American Physicians and Surgeons offering dubious advice on the coronavirus pandemic, we skipped one: Marilyn Singleton.
Singleton was a early pusher of hydroxychloroquine; in a March 23 column, she touted small anecdotal studies claiming effectiveness and demanded that the FDA "do [its] job" and "approve hydroxychloroquine now for COVID-19." In her April 9 column, she downplayed the threat of coronavirus and insisted the lockdown to slow the virus' spread is worse:
Every day 7,400 people die in the United States from many causes, including infectious diseases, but running totals are not broadcast on every medium. The unceasing barrage of news programs about the coronavirus/COVID-19 have become a means to whip us into submission.

[...]

Ending the lockdown is not about Wall Street or disregard for people's lives; it about saving lives. Advanced stages of non-COVID diseases, suicides, domestic violence, increase in substance abuse and mental health disorders, permanent poverty and dissolution of the middle class are unacceptable. Our society must not be fractured into those who live in gated communities and those who live in the streets, trailer parks and decaying homes they can no longer afford to keep up.
Singleton proved her AAPS and WND bona fides with taking the conspiracy route in her April 27 column:
It seems like some folks have used the ghost of Ernesto "Ché" Guevara as their guide through the COVID-19 epidemic in the United States. Said Ché: "To send men to the firing squad [job loss, suicide, substance abuse], judicial [scientific] proof is unnecessary. … This is a revolution! And a revolutionary must become a cold killing machine motivated by pure hate [of President Trump]."

Apparently, Ché was on to something. Forty-three percent of U.S. adults and 52 percent of low-income adults say they or someone in their household has lost a job or taken a pay cut due to the outbreak. How can any American stuck at home not be disgusted by politicians who are still collecting their full paychecks while the middle class and working poor descend into an abyss?

[...]

COVID-19's angel of death spares most people: 80 percent of COVID-19 deaths occurred among persons aged 60 years and over; about 25 percent of all deaths were sick and elderly residents of long-term care facilities; nearly 90 percent of persons hospitalized have one or more underlying medical conditions. Oddly, the CDC is boosting the official death toll by including not only people who died due to COVID-19 but those who died of other causes and had the virus that causes COVID-19 in their system.

[...]

This epidemic has become the opportunity to change the U.S. from a free, energetic, resourceful individualistic society to an authoritarian, collectivist society of broken souls addicted to government largesse. To wit, a Los Angeles version of wealth redistribution: People can't work so they can't pay their rent. The mom and pop landlords can't pay their property taxes. The city then buys the "distressed" properties from desperate landlords at cut-rate prices and turns them over to the homeless.
Ché would be proud.
Singleton kept up that conspiratorial attitude in her June 2 column:
COVID-19 is a handy justification for Congress to promote a political ideology rather than propose targeted measures to assist those struggling with the consequences of the virus.

[...]

The government has been known to abuse its power – whether through cultivating fear, regulatory force, or by individual miscreants. Frederick Douglass= warned, "Find out just what any people will quietly submit to and you have the exact measure of the injustice and wrong which will be imposed on them."

We cannot let a declaration of a public health emergency become the new gauge of what it takes to break our spirit of liberty.
Yep, a true AAPS member and WND columnist.
Posted by Terry K. at 12:30 AM EDT