MRC Still Treating Lara Logan Like A Real Journalist -- But She Repeated Antifa Hoaxes
Topic: Media Research Center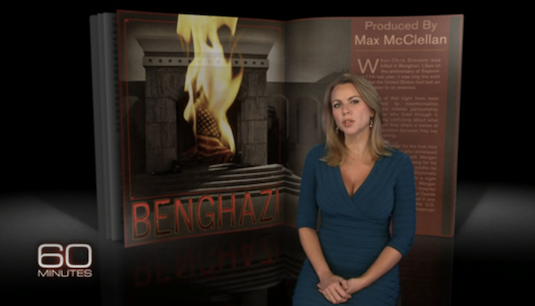 Since she re-emerged last year as a conservative darling, the Media Research Center has been trying to make Lara Logan a thing again, largely by ignoring the thing that made her not a thing in the first place: the "60 Minutes" story in which she promoted the story of a purported witness to the Benghazi attack who was later discovered to have been lying about the whole thing. The MRC tried to portray Logan as a credible journalist again in a June 2 post by Kristine Marsh:
The media has not only been downplaying and ignoring the violence caused by Antifa for years, they've also been increasingly defending them from scrutiny. On Fox and Friends this morning, journalist Lara Logan went after The New York Times for doing exactly that, after President Trump announced he would designate the violent left-wing anarchist group as a terrorist organization.

Host Steve Doocy began the interview by asking Logan to respond to many in the media's charge that Antifa couldn't be labeled as terrorists since there was "no central leader" and they were well spread out. Logan argued this was the media aiding Antifa's "propaganda" by criticizing a move that would "dry up" the group's funding, citing celebrities contributing bail money.

She called out the New York Times specifically for "dismissing" what everyone can plainly see about the organized group's nefarious role in this past week's protests:

[...]

Logan went on to read from an Antifa document which lists their ten ultimate "goals" to achieve; essentially, to completely destroy American society by dismantling every system of order: "Liberation begins where America dies. So that is what this is about," she summarized.
But the "Antifa document" she was reading from was a list of "points of action" from a group called the Revoluationary Abolitionist Movement, which she also posted on her Twitter account. But Logan did not explain in her Fox News appearance how this particular group is a part of Antifa or otherwise represents Antifa, or even that it has any constituency of any size.
But as Marsh posted this item presenting Logan as credible, Logan was getting destroyed on Twitter for posting two things she claimed were Antifa-related but turned out to be hoaxes.
As Media Matters' Parker Malloy summarized, Logan posted a document claiming to prove that Antifa "have infiltrated LE (Law Enforcement)" and which detailed "communication channels, secrecy levels, codes and PROFESSIONAL AGITATORS." In fact, as Snopes documented, this document first surfaced in 2015, well before the police-custody death of George Floyd, and we can safely assume it's a hoax because "an organization that secretly organized and masterminded protests, then produced and distributed confidential documents outlining such illegal activities as their use of tax authorities and accounting firms in order to conceal their funding of those protests, would be so foolish as to emblazon the incriminating evidence with their name and logo."
Logan also retweeted a Twitter post from someone claiming to be "ANTIFA America," stating, "Tonight's the night, comrades. Tonight we say 'F--- The City' and we move into the residential areas... the white hoods.... and we take what's ours ." But as NBC reported, that account, which has since been shut down, was linked to white nationalist group Identity Evropa.
Touting a reporter who tends to get suckered by hoaxes is not the best way for the MRC to prove the credibility of the right-wing media.
Posted by Terry K. at 6:05 PM EDT