MRC Walks Back Its Defense of Fiorina on Planned Parenthood Videos
Topic: Media Research Center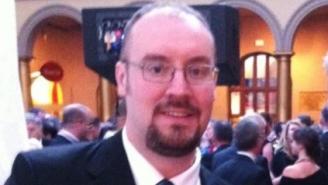 The Media Research Center was outraged that anyone would dare to fact-check Carly Fiorina's attack on Planned Parenthood during the Sept. 16 Republican presidential debate.
Kyle Drennen complained that an MSNBC guest pointed out that there were "serious misstatements" made by Fiorina, immediately running to her defense:
Despite MSNBC's desperate attempt to deny the horrific reality of the Planned Parenthood videos, one of them does in fact show "a fully formed fetus on the table. Its heart beating, its legs kicking, while someone says, 'We have to keep it alive to harvest its brain,'" just as Fiorina described in the debate.
But the source Drennen provides to back up his assertion -- a Federalist post by right-wing activist Mollie Hemingway -- is not as clear asDrennen claims. Hemingway actually never directly backs up Fiorina's claim that the scene she described was committed by Planned Parenthood officials in the secretly recorded, dishonestly edited "Center for Medical Progress" videos; she fudges things by stating that "she is likely referring to the entirety of the 10 videos, including the seventh video released by the Center for Medical Progress" and never actually ascribing the scene to Planned Parenthood.
But about five hours after Drennen's post, the MRC's Ken Shepherd was walking back the idea that anyone who says Fiorina was wrong is lying. In his NewsBusters post complaining about more people on MSNBC calling out Fiorina, Shepherd essentially admits the CMP videos are dishonestly edited by citing a Wall Street Journal item pointing out that the scene Fiorina described was actually that of "a different fetus that came from other antiabortion groups," not anything Planned Parenthood did.
But Shepherd won't actually say out loud that the CMP videos were dishonestly edited by the addition of outside footage, even though he's basically conceding the point. He instead admits the Journal's explanation is "charitable" to Fiorina, then runs with it:
In other words, the most charitable and rather likely explanation is that Fiorina conflated the imagery and the testimony of the procurement technician and essentially mis-remembered it as seeing actual footage of a live aborted baby. At any rate, it's undeniable that abortion itself is a grisly and violent taking of a human life, and if coupled with the deliberate harvesting of organs for profit, well, it just heightens the heinous nature of the act.
Shepherd then takes that position to ludicrous extremes:
Left-wing critics of CMP have sought refuge in the claim that the shorter videos are deceptively edited, yet they have the full videos for comparison and, if they were in fact deceptively edited, they could easily build their case for why by contrasting exculpatory footage that was edited out of the shorter pieces. That no one has done so, it seems to me, is a case of the dog that didn't bark.
SHepherd is simply lying when he claims "no one" has highlighted exculpatory footage CMP edited out its pieces. Here's one quite comprehensive guide to what Shepherd claims doesn't exist.
The fact that the MRC must be so dishonest about the Planned Parenthood videos shows the shaky ground they are on.
Posted by Terry K. at 10:53 PM EDT