MRC Writer Atacks Antifa, Censors Violent Nature Of 'Right-Wing' Protesters
Topic: Media Research Center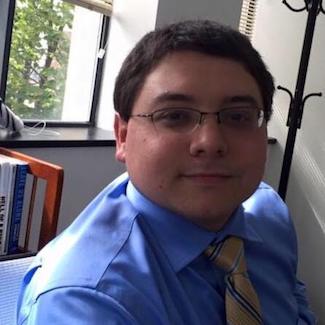 The Media Research Center's Nicholas Fondacaro is an obsessive Antifa-hater, repeatedly screaming that they're all "domestic terrorists" and giving a pass to the people they protest. He does that again in an Aug. 18 post, ranting:
The domestic terrorist organization known as Antifa carried out attacks at a "right-wing" rally in Portland, Oregon on Saturday by targeting peaceful rally goers, police, and members of the press. As the liberal media have done in the past, ABC's Good Morning America and NBC's Sunday Today, carried water for the extreme left-wing terrorists by downplaying their actions and by suggesting they're simply "counter-protesters".
At no point in his piece does Fondacaro prove that all, or even any, of the counter-protester violence was caused by members of Antifa (which isn't even an organized group anyway). Meanwhile, by his own definition, Fondacaro is carrying water for the violent far-right extremists Antifa was protesting.
Fondacaro repeatedly puts "right-wing" in scare quotes and never describes them any further, and he certainly never admits they're "extremists" on a par with what he calls Antifa. In fact, those "right-wing" protesters who organized the protest in the first place are members of the Proud Boys, a far-right, white nationalist (skewing neo-Nazi), Islamophobic and misogynistic group that's prone to violence. It was founded by Gavin McInnes, whom the MRC has refused to criticize because he used to work for longtime MRC friend Mark Levin at his CRTV.
Perhaps Fondacaro didn't say a word about the Proud Boys because he shares at least one of their goals: to get Antifa labeled as domestic terrorists. That was the Proud Boys' expressed goal for the Portland protest: to draw out Antifa and hope some counter-protesters engage in violence. But the Proud Boys are no different; as one writer put it, "The Proud Boys are threatening violence to achieve political change. That is the textbook definition of terrorism."
We've already caught Fondacaro lying by commission. This time, he's lying by omission.
Posted by Terry K. at 4:00 PM EDT
Updated: Monday, September 2, 2019 4:02 PM EDT