MRC Thinks 'Gone With The Wind' Was 'CANCELLED'
Topic: Media Research Center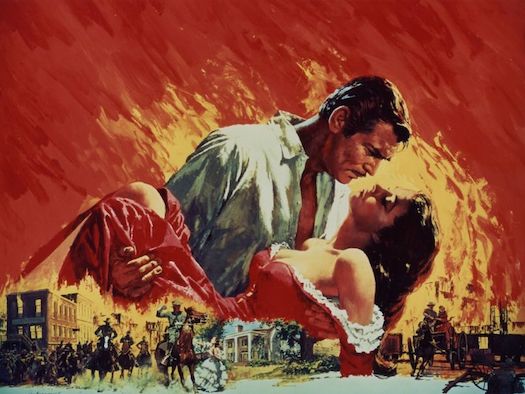 Alexa Moutevelis huffed in a June 10 post headlined with the word 'CANCELLED' in all caps:
Gone With the Wind is gone from HBO Max's video library after the classic film was effectively "cancelled" in today's racial climate.

On Monday, 12 Years a Slave screenwriter John Ridley wrote an op-ed in the Los Angeles Times calling for HBO Max to remove Gone With the Wind from its library because it "glorifies the antebellum south," "ignore[s] the horrors of slavery," and "perpetuate[s] some of the most painful stereotypes of people of color."

[...]

Within a day, HBO Max responded by removing the film that won 8 Oscars in 1940, including the first for a black actress, and releasing a statement:

Gone With the Wind is a product of its time and depicts some of the ethnic and racial prejudices that have, unfortunately, been commonplace in American society. These racist depictions were wrong then and are wrong today, and we felt that to keep this title up without an explanation and a denouncement of those depictions would be irresponsible. These depictions are certainly counter to WarnerMedia's values, so when we return the film to HBO Max, it will return with a discussion of its historical context and a denouncement of those very depictions, but will be presented as it was originally created, because to do otherwise would be the same as claiming these prejudices never existed. If we are to create a more just, equitable and inclusive future, we must first acknowledge and understand our history.

This comes on the heels of HBO Max removing Elmer Fudd's rifle from their new Looney Tunes Cartoons as well as Paramount Network canceling Cops and others calling for the cancellation of cop shows in the wake of the killing of George Floyd and subsequent anti-police protests.

The cancellations are coming fast and furious – what will be next? "After all, tomorrow is another day."
Moutevelis didn't tell you that "Gone With the Wind" is readily available from numerous other streaming services. And temporarily withdrawing something to add a disclaimer is not "CANCELLING." Indeed, the film has since returned to HBO Max with said disclaimer -- but Moutevelis could't be bothered to write that up, since that doesn't pump up the right-wing activists that are the MRC audience.
Posted by Terry K. at 11:18 AM EDT