MRC's Graham Is Mad 100,000 Coronavirus Deaths Were Honored
Topic: Media Research Center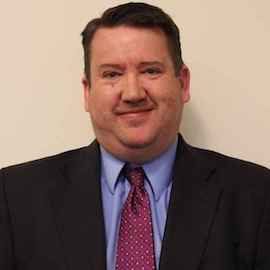 Tim Graham began his May 29 column somberly: "On May 27, the American death toll from coronavirus sunk into the six figures: 100,000 lives lost. That's a very sad number, made sadder when we ponder that the virus prevents loved ones from saying goodbye in person, and makes any funeral an extremely small event."
That somberness disappeared quickly, as Graham spent the rest of his column ranting that the media was noting that sad number in an alleged conspiracy to make President Trump look bad:

The nation's largest national newspapers have all made dramatic front pages out of the number. The New York Times came first on Sunday, filling their entire front page and three more pages with names of the victims. USA Today followed on Wednesday with an entire front page in black, with photos of the dead. The Washington Post waited until the horrible number was true, but still printed some actual news stories on the front page.

In the Post, Marc Fisher brought the usual emotional language to the milestone. It "slipped by like so many other days in this dark spring, one more spin of the Earth, one more headline in a numbing cascade of grim news."

It's hardly "slipping by." They've made sure of that.

CNN promoted each and every one of these performative pages, which strongly enhanced the notion that this wasn't just a number. It was a political strategy. Each of these newspapers and CNN haven't just reported on President Trump, but have cast him as a dangerous man who should be removed from office long before he had a chance to campaign for re-election.

[...]

You can't merely grieve in a vague way for the 100,000. They have to be trotted out as talking points, as Public Rationale Number One for removing Trump from office in November.
Graham concluded: "We can all lament this death toll, but some clearly are beating their breasts in the most opportunistic way imaginable. It doesn't honor the victims. It merely exploits them." We don't recall Graham complaining when his employer spent years exploited the deaths of people at Benghazi or the Border Patrol agent who died in a tangental link to the Fast and Furious operation -- but, hey, that was when there was a Democratic president.
Posted by Terry K. at 5:40 PM EDT