CNS-Mark Levin Stenography Watch
Topic: CNSNews.com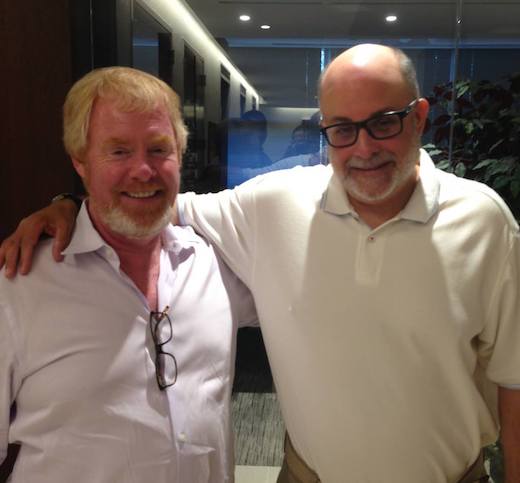 The last time we checked in, CNSNews.com was on pace for a third straight year of more than 100 artices uncritally repeating alleged pearls of wisdom from Mark Levin, his guests or his guest hosts. But the throttling back in October, when CNS published only three Levin items, continued for the rest of the year.
Surpisingly, CNS published only five Levin stenography items in the last two months of 2019:
That makes for a total of 96 Levin stenography items in 2019. While still a lot -- that's a pace of one article every 3.8 days -- it's down from the 2017 total of 105 and 2018's total of 135. Further, there was a one-month gap between the Nov. 18 "coup" item and the Dec. 18 "SCOTUS pick" item -- perhaps the longest period of time between Levin posts since CNS started transcribing him in earnest.
CNS, meanwhile, didn't stop promoting Levin otherwise. A Nov. 5 post by Craig Bannister touted how "Mark Levin's Fox News Channel program, which dominated Sunday night cable news despite its 10 p.m. air time, has been rewarded with a new time slot," further gushing that "In addition to being an iconic conservative commentator, Levin is also a nationally-syndicated radio host, Constitutional scholar, and author." This was followed by an item by Melanie Arter -- since deleted without explanation -- that carried the headline "Mark Levin's 'Life, Liberty & Levin' #1 Rated Show on Sunday."
Will CNS mend its Levin-promoting ways to get that number back into triple digits for 2020? We shall see.
Posted by Terry K. at 1:38 PM EST
Updated: Sunday, January 12, 2020 1:39 PM EST