WND Still Whining People Are Doing to Trump What It Did to Obama
Topic: WorldNetDaily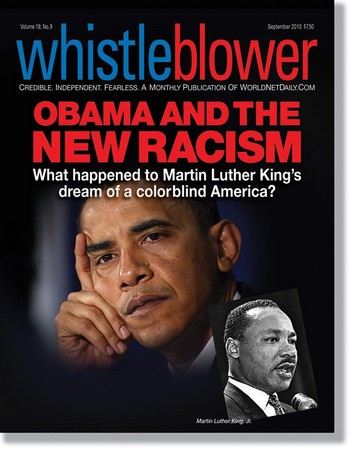 Art Moore complains in a June 26 WorldnetDaily article:
Amid the recent controversy over separation of families at the border, interview guests and analysts on CNN and MSNBC have frequently branded supporters of President Trump as racists and Nazis.

[...]

Grabien News reported filmmaker and frequent MSNBC guest Michael Moore likened Trump voters to accomplices to rape.

"If you hold down the woman while the rapist is raping her, and you didn't rape her — are you a rapist?"
We would remind Mr. Moore -- who has been with WND since "shortly after 9/11," according to his bio -- that these are things WND has said about Barack Obama.
Who can forget the countless times WND writers have likened Obama to a Nazi? Or when WND columnist Erik Rush likened Obama to a "cellblock rapist"? Or hyped Michael Savage's rant that Obama is "the most racist president you can imagine" and devoted an entire issue of its sparsely read Whistleblower magazine on "Obama and the new racism," in which WND managing editor David Kupelian accused Obama of having "adopted an utterly racist modus operandi for running the affairs of the nation"?
Once again, WND is complaining that others are doing what WND has done. That's the epitome of hypocrisy.
Maybe Moore should familiarize himself further with WND's past content -- thoughhe's been there when much of it was posted -- before he makes even more hypocritical claims.
Posted by Terry K. at 3:56 PM EDT