WND's Matt Barber Fails Satire
Topic: WorldNetDaily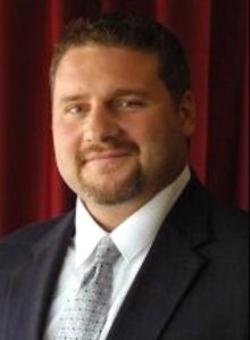 Professional gay-basher Matt Barber devoted his April 18 WorldNetDaily column to ranting about a Slate column by William Saletan facetiously claiming that, in the wake of Brendan Eich leaving Mozilla after the firestorm raised by his donation to an anti-gay marriage campaign, we should go after all donors to the campaign. Just one problem -- Barber took it seriously:
No, this is not parody. It is not a bad joke. It is not Mr. Saletan satirically assuming the role of Joseph Goebbels, Adolf Hitler's Nazi propaganda minister, in an effort to underscore how utterly out of control his own "progressive" movement has become and, in the spirit of argumentum ad absurdum, gently coax his fellow bohemians from madness.

Neither was Slate joking. They were not joining in on Saletan's fun, pretending, for a day, to be "Nationalsozialistischen Briefe," Goebbels' parallel publication, in a clever endeavor to use the power of metaphor as a scrub brush to wash away the stench of totalitarianism from an American left bathed in it.

No, these ruthless cultural Marxists are as serious as Josef Stalin's heart attack.
As Right Wing Watch detailed, after Barber finally got the message that Saletan's column was satire, he rewrote the column while blaming Saletan for for his own inability to recognize satire. Barber's WND column now begins with an author's note stating that Saletan "contacted me claiming that his piece was intended as satire. I have given him the benefit of the doubt." In the column, he now huffs, "Satire is traditionally somewhat clever, witty and fairly easy to recognize as such. Mr. Saletan's piece was none of these things."
The version of Barber's column at CNSNews.com fails to mention that he originally failed to understand Saletan's satire.
Posted by Terry K. at 6:50 PM EDT
Updated: Monday, April 21, 2014 6:56 PM EDT