WND's Kupelian Distorts Study on Autism And Antidepressants
Topic: WorldNetDaily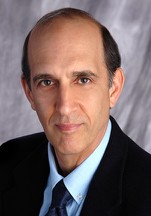 WorldNetDaily managing editor David Kupelian has long fearmongered about antidepressants, most recently straining to link them to autism (WND's attempt to blame autism on vaccines was a dismal failure). Kupelian is at it again in an April 15 WND article:
A major new study released Monday finds that pregnant woman taking antidepressants are significantly at risk for giving birth to children with autism – especially if the baby is a boy.

The study, funded by the National Institutes of Health, is titled "Prenatal SSRI Use and Offspring With Autism Spectrum Disorder or Developmental Delay," and was conducted by researchers from Johns Hopkins in Baltimore, the University of Massachusetts Medical School in Worcester, and the Department of Public Health Sciences at UC Davis. It was published in "Pediatrics," the official journal of the American Academy of Pediatrics. Read entire study here (pdf).

Consistent with most previous human and animal studies on the question, researchers concluded in this latest study that so-called SSRI antidepressants (selective serotonin reuptake inhibitors) – including virtually all major antidepressant brands, like Prozac, Paxil, Luvox, Zoloft and Celexa – appear to constitute a significant risk factor for autism spectrum disorders, or ASDs, particularly in male children.
But Kupelian is exaggerating the study's findings. U.S. News & World Report puts things in perspective and points out that untreated depression in a pregnant woman is a risk factor as well:
While the study found an association between prenatal use of SSRI antidepressants and autism risk in boys, it did not prove cause-and-effect.

The study authors were quick to point out that there are risks to both the mother and fetus from untreated depression.

"It's a complex decision whether to treat or not treat depression with medications during pregnancy," Lee said. "There are so many factors to consider. We didn't intend for our study to be used as a basis for clinical treatment decisions. Women should talk with their doctors about SSRI treatments."

[...]

Dr. Eyal Shemesh, chief of behavioral and developmental health in the department of pediatrics at the Mount Sinai Kravis Children's Hospital, in New York City said: "It's very hard to do a definitive study of this. The confounders here are huge. They [the study authors] initially found no difference between the groups -- it was only when they looked specifically at gender-adjusted differences that they saw an association. We still don't know whether SSRIs are associated with more autism. We need to look further."

Shemesh added: "The one thing we really know with certainty is that depression is not good for pregnancy. Women who are depressed have bad outcomes and their kids don't do well. We need to treat depression, and there are psychotherapy options and medication options. You need to make a reasoned decision with your doctor. I would be very concerned about any woman just stopping her medication."
Kuupelian concedes the issue of depression, but he quotes some doctor claiming that "non-drug approaches to depression, such as psychotherapy and exercise, are as good or better for the treatment of depression in many women."
While Kupelian fearmongers about the supposed "significant" risk, U.S. News quotes one doctor saying: "If the risk of autism is around 1 percent now, and you raise it to 3 percent, that still means that 97 percent of the time, you won't have an autism spectrum disorder. The chances are still overwhelming that they won't have a child with an autism spectrum disorder."
Posted by Terry K. at 12:25 AM EDT