WND Columnists Cheer On Lawless Rancher, Militia Thugs
Topic: WorldNetDaily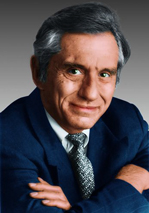 WorldNetDaily columnist Barry Farber cheers on lawless rancher Cliven Bundy and the militia thugs who defended him, even excusing Bundy's lawlessness:
This is a tremendous victory for The People! The Bureau of Land Management must have thought that American apathy, timidity and passivity (a subject given masterful treatment by Stu Tarlowe in his recent well-received column in American Thinker) would bring rancher Cliven Bundy and his family out with their hands up. But when so many volunteers sped to the "front" to stick up for the Bundys, the Bureau of Land Management instantly issued a "Game-Over-We-Lose" statement making mention of the danger to their personnel. Arizona Rep. Kelly Townsend, a tea party Republican, jumped into his car and drove from Phoenix to Bunkerville to join the protest.

[...]

Are we being a bit quick to dash to Cliven Bundy's defense without stopping to consider the feds' charge that he's an outlaw who's been letting his cattle graze on that land illegally for more than 20 years? Yes, but Bundy's family has been doing that since the 1800s, and he's the last of 52 ranchers in Clark County – and the tactics of the BLM were worse than boorish, so my conscience can handle it all until we know a lot more about the legalities at play here.
Foreigner Christopher Monckton does pretty much the same thing in his WND column, going on to claim that Republicans should exploit the opportunity:
Now, I am no expert in the complex land laws of the United States, and I do not pretend to know whether the federal government has any lawful right to the vast sums of money it now demands. However, in the U.K. rights of common grazing (or, in Scotland, crofters' rights) are jealously protected and defended. There would be no question of demanding grazing fees from farmers some of whose rights predate the last successful invasion of Britain, the Norman conquest in 1066.

Also, we have a statute of limitations that says a civil debt that is not pursued for six years ceases to be a debt. Here, Mr. Bundy might well not be liable for grazing fees going back six years or more.

But the case raises a wider concern that the moribund Republican Party would do well to wake up and champion. Federal land holdings, particularly in the southwestern states, are enormous. In a nation that once prided itself on allowing the free market to thrive, a staggering percentage of the land is nationalized.

Here is an opportunity for the Republicans to propose a way to pay off the national debt that has already crippled Uncle Sam's armed forces to the point where the once-mighty United States could not intervene to stop Mr. Putin helping himself to large chunks of a neighboring nation's territory in flagrant defiance of all the most sacred principles of international law.

They should promise to conduct a zero-base audit of all federal land holdings. The presumption of the zero-base audit is that all lands that are now nationalized ought to be in private ownership, and will be sold off to the highest bidders unless the various federal agencies now using or managing them are able to make a case that the elected Republican administration accepts.
Monckton goes on to falsely claim that the land Bundy was illegally using for grazing "had been earmarked for a useless solar farm."
Posted by Terry K. at 9:07 PM EDT
Updated: Wednesday, April 16, 2014 9:08 PM EDT