CNS' Starr Repeats Global Warming Denier Propaganda
Topic: CNSNews.com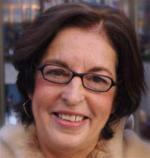 Penny Starr spent an April 9 CNSNews.com article serving as the willing stenographer for a group of right-wing global warming deniers (not that she'll ever admit that's what they are, of course):
Carbon dioxide is not a pollutant but a naturally occurring chemical compound that benefits plants and thus, the planet and its inhabitants, according to a lengthy report released Wednesday by the free-market Heartland Institute.
"Carbon dioxide is an aerial fertilizer that provides many beneficial impacts," said Craig Idso, one of the lead authors of the report, when CNSNews.com asked him to name the most salient finding of the 37 scientists from 12 countries who contributed to it.

"You can look at thousands of studies – real world data studies that have actually been conducted that demonstrate beyond any doubt that higher levels of CO2 are going to increase the productivity of plants," Idso said.

"They're real," Idso said of the benefits of CO2. "They're not imagined. They're not projected. They're real, and they're occurring now."
Starr can't be bothered to obtain any reaction to the Heartland Institute's report, issued by its "Nongovernmental International Panel on Climate Change" -- it's an attack on the much more credible United Nations Intergovernmental Panel on Climate Change -- so CNS readers will never know that the institute receives funding from ExxonMobil and Koch-connected foundations, or that Idso formerly worked in the coal industry, thus raising more questions about the report's objectivity. Media Matters notes that while the IPCC reviews the current state of scientific knowledge, the NIPCC's references in its Summary for Policymakers include publications that date back to 1904 and few references from the 21st century other than non-peer-reviewed reports from itself and its authors.
Starr also quotes Heartland Institute president Joseph Bast dubiously calling the IPCC report on climate change "largely discredited" by his own NIPCC. But Starr won't tell you that Bast and his institute was claiming as recently as 1998 that "smoking in moderation has few, if any, adverse health effects."
These are the folks Starr apparently considers so authoritative she doesn't feel the need to seek out any outside comment about their denalist theories.
Posted by Terry K. at 3:32 PM EDT