Daniel Pipes Pretends He Didn't Help Inspire Norwegian Massacre
Topic: Accuracy in Media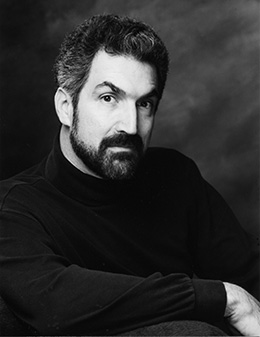 Daniel Pipes uses an April 16 Accuracy in Media column to make a big deal out of left-wing writer Max Blumenthal getting praise in a post by alleged Kansas City Jewish center shooter Frazier Glenn Miller on a racist website as evidence that Blumenthal inspired Miller:
Daniel Greenfield suggests that Miller referred here to "a Blumenthal interview on Putin's propaganda channel RT, which he has since defended, in which he claimed that Netanyahu was targeting Ron Paul and Obama."

Greenfield further finds that "there are 382 results for [Max Blumenthal] on the Neo-Nazi VNN forum that the Kansas City killer patronized." Participatnts at Stormfront, the premier American Neo-Nazi site, often mention Blumenthal approvingly.
Mondoweiss took a closer look at those references to Blumenthal and shreds that count:
Yet a closer look reveals that Google suspects the majority of the results to be duplicates, and that—after weeding out those duplicates—Google finds only "about 71" references to "Max Blumenthal."

Even within those 71 references, I found several more duplicates, narrowing the count to 46.

…over 300 references praising Blumenthal's criticism of the State of Israel and American-Jewish support of Israeli policy.

Wrong. Among the VNN Forum's approximately 46 references to "Max Blumenthal," many of them would not be considered "praise"—nor do they reference "criticism of the State of Israel" or "American-Jewish support of Israeli policy."

For instance, the VNN Forum has a weird way of showing "praise" when its participants refer to Blumenthal as:

"Jew Max Blumenthal"

"Kike Max Blumenthal"

"Jewish propagandists including … Max Blumenthal"

"an avowed queer like Max Blumenthal"

"Max Blumenthal … a flamboyant, exhibitionistic anti-racist"

"that douche bag sodomite Max Blumenthal"

One page on the forum even links to an article that sarcastically refers to Blumenthal as "Country Music Expert Max Blumenthal."

A different VNN page refers to "obvious biases and outright misinterpretations contained in Max Blumenthal's article," while another one accuses Blumenthal of "vicious character assassinations."
The real purpose of Pipes' column, however, is to pretend this standard can't be applied to him and other anti-Muslim activists like Robert Spencer and Pamela Geller for their repeated citations in the manifesto by Norwegian massacre perpetrator Anders Breivik:
Never mind the fundamental inaccuracies of these statements – that (1) Geller, Spencer, or I ever engaged in "eliminationist" rhetoric and (2) ignoring that Breivik cited leftists about as much as rightists and Muslims as often as counter-jihadis – what's important is that Blumenthal exploited Breivik's murderous rampage to score cheap points against fellow American analysts.

[...]

Breivik, it is now clear, intentionally sought to discredit counter-jihadis like me; but Miller gives every appearance of being a true believer inspired in part by Blumenthal's ravings.
That's not true either. As Daniel Luban summed up: "So, to be clear, Breivik agrees with Pipes's allies about the threat Muslims pose to the West, and merely disagrees with them about the desirability of mass deportation, revolution, and 'armed resistance' to deal with it."
Pipes cites as evidence that Breivik "intentionally sought to discredit counter-jihadis" his own speculation as well as that of other anti-Muslim activists about Breivik's alleged move toward a Nazi-esque outlook. But that does not mean his anti-Muslim outlook wasn't inspired by the likes of Pipes, and Pipes provides no evidence of a plausible motive for Breivik to intentionally discredit him.
P.S. We've previously highlighted how Breivik's concerns about Islam and multiculturalism are closely aligned with the editorial agenda of WorldNetDaily.
Posted by Terry K. at 9:32 PM EDT
Updated: Sunday, April 20, 2014 10:31 PM EDT