MRC's Bozell, Who Uses Catholicism As A Cudgel, Questions Pelosi's Sincerity of Faith
Topic: Media Research Center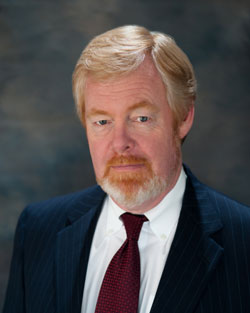 Craig Bannister gives us his boss' latest rant in an April 18 CNSNews.com blog post:
Conservative leader and Catholic L. Brent Bozell III today blasted Rep. Nancy Pelosi (D-Calif.) for mimicking the pope's Holy Week foot-washing tradition while touting her immigration reform legislation:

"I am a Catholic and I am offended at Minority Leader Pelosi's continued abuses of the Catholic Church's teachings and traditions. As a Catholic who has watched Ms. Pelosi champion one anti-Catholic cause after another, I believe this to be sacrilegious.

"Christ taught the washing of the feet as an act of utter humility, while she turned a sacred religious tradition into a grandstanding political publicity stunt. Ms. Pelosi's politicizing of Holy Week is sickening and shameful."
That's an odd statement coming from someone who has made a career out of politicizing his religion. As we've documented, Bozell has made one of the MRC's missions to go after any critic of Catholicism, no matter how much that criticism is deserved. He even has a NewsBusters blogger whose sole job is to whitewash Catholic scandals.
Isn't Bozell's using his religion as a political cudgel just as sacreligious as what he's criticizing Pelosi for doing? When has Bozell ever practiced his religion with "utter humility" instead of using it for political gain?
Perhaps Bozell should answer those questions before he publicly questions the sincerity of others' religious faith.
Posted by Terry K. at 1:34 PM EDT