Obama Derangement Syndrome Watch, Erik Rush Edition
Topic: WorldNetDaily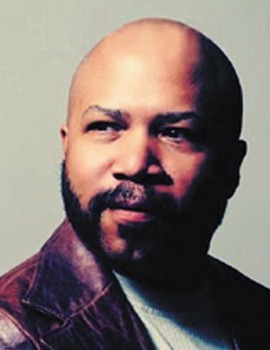 Erik Rush is so into the weeds with his Obama derangement that the facts no longer matter to him, if they ever did. Rush writes in his Feb. 12 WorldNetDaily column:
On Feb. 8, 2014, one of the oldest and most highly trafficked websites addressing the eligibility and fraud of the individual representing himself as Barack Hussein Obama II was shut down by Google (Blogger) on a pretext of Terms of Service (TOS) violations.

As you may know, Google and several other highly successful tech and Internet companies have cooperated with the Obama administration and its nefarious data-mining and censorship practices, despite Obama's disdain for business in general and capitalism in particular, and his habit of co-opting entire business sectors.
The truth, as it usually is, is much more benign. As Dr. Conspiracy documents, the website in question is Birther Report, and the issue was that an advertising supplier to Birther Report was infected by malware that was distributed to site visitors. The anonymous proprietor of Birther Report has admitted this. The site has since returned to normal operation, though with a threat to leave Google Blogger for another service.
But who cares about facts? Rush is in full frothing Obama derangement mode:
After the complaints of the website's owners, users and negative publicity, Google re-activated the website two days later. Their claim to the owner was that hackers had compromised various servers and ad servers, thus leading to the interruption of service. Many users and observers find this implausible given prominent notices that appeared on the website during that period, which specifically indicated that it had been shut down due to TOS violations.
And one of those terms of service is to not distribute malware. What is so difficult for Rush to understand?
Oh yeah, Obama derangement. And Rush goes even farther into the weeds on that score:
In addition to the parties targeted for bureaucratic harassment, patriot groups themselves have been infiltrated and sabotaged. Individuals have had their websites hacked, been harassed by law enforcement and federal agencies, illegally searched and their property seized, had their vehicles tampered with and property destroyed. They've endured illegal electronic surveillance, stalking and had false criminal complaints filed against them. It has also been widely hypothesized that journalists and government officials who have died under truly bizarre and unlikely circumstances were in fact murdered.

At the same time, there have been revelations of this administration's involvement in terrorist conspiracies and international crimes, some of which have their roots in Hitler's Germany, wealth stolen by the Nazis during World War II and the long-held anti-Semitism of Islamists who actually worked with Hitler, as well as their protégés who are active today in international politics, government and finance.

This is all to say nothing of the numerous domestic scandals, unconstitutional actions and treason in which this president and his collaborators have been involved to date.
Rush then tries to inoculate his derangement by admitting he's being ignored as a "paranoid fringe element":
Those who are reporting the facts (not "conspiracy theories," but facts) of these matters have been dubbed paranoid fringe elements by the left – so why are these precisely the people who are being so vigorously – and might I add, illegally – targeted by the current administration and its minions?
Given that Rush has specifically accused Obama of murder without providing evidence to back it up, we can safely continue to consider a paranoid fringe element -- because that's what he is.
Posted by Terry K. at 8:14 PM EST