WND Promotes Unsubstantiated Claim About IRS Leaking Info About Conservative Groups
Topic: WorldNetDaily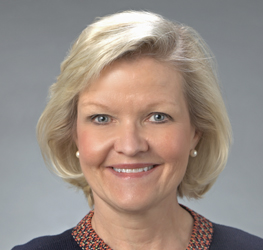 A Feb. 10 WorldNetDaily article touts an interview with right-wing lawyer Cleta Mitchell, who is peddling the unsubstantiated claim that the IRS is "improperly sharing sensitive information" about conservative groups "with rival liberal organizations." WND continiues:
Another open question centers on whether the IRS not only overstepped its bounds in demanding sensitive information from conservatives but subsequently colluded with liberal organizations with that same data. One of Mitchell's clients is the National Organization for Marriage, or NOM, one of the leading defenders of traditional marriage across the country. Multiple reports assert the IRS not only demanded excessive amounts of data regarding the group's donors but that the information subsequently turned up in the possession of the Human Right Campaign, HRC, the most prominent interest group promoting same-sex marriage and other aspects of the homosexual agenda.

NOM is suing the IRS over the matter, and Mitchell is limited in what she can say as the discovery phase of the case unfolds. She said the lack of transparency from the IRS has been infuriating, but what she has uncovered thus far has been stunning.

"We asked for an Inspector General's report to find out what happened and why NOM's donor schedule was released to the HRC. How did that happen? Who did it?" she asked.

"There was an Inspector General's investigation, which the IRS would then not give to us. They said even though the law is to protect the taxpayer, in this case the National Organization for Marriage, the IRS has construed that to mean that they cannot tell you information about the unlawful inspection or release of your tax return because then that would implicate the perpetrator's confidential information. Therefore, they have to protect the perpetrator, the IRS employee, and they cannot and will not then tell you anything," Mitchell said.
In fact, the NOM release has been explained. Former NOM official Maggie Gallagher reported at National Review that "You may recall that a low-level employee also released NOM's private tax-return information to a guy claiming to be a NOM employee, who then posted it on the Internet." Last May, acting IRS Commissioner Steve Miller explained to a House commitee that an investigation had determined that the release of NOM's Form 990 had been "inadvertent."
It's dishonest for Mitchell to perpetuate this myth, and doubly dishonest for WND to uncritically report it.
Posted by Terry K. at 1:40 PM EST