WND Ignores Evidence That Stockman Is Lying About Being Libeled
Topic: WorldNetDaily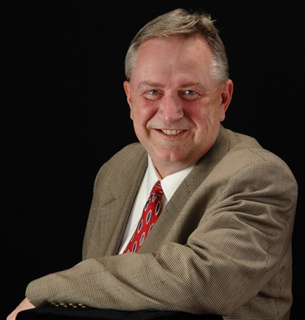 WorldNetDaily's Garth Kant is clearly Steve Stockman's favorite reporter. He knows Kant won't write anything negative about him, so he plies Kant with scoops, like his run for Senate.
So, Kant uses a Jan. 31 WND article to promote Stockman's filing of a libel lawsuit against a PAC supporting his Republican opponent, incumbent Sen. John Cornyn, that was "provided exclusively to WND." It reads like a Stockman press release, and Kant doesn't bother to obtain any response from the Cornyn camp. He writes:
According to Stockman, the Cornyn PAC operating under the name "Texans for a Conservative Majority" claims Stockman had been "jailed more than once," was "charged with a felony" and "violated federal ethics laws."

Stockman says all of those are false statements.

"The Cornyn supporters have committed libel per se against me, falsely and maliciously accusing me of a felony. Of course, I have never been charged with or committed any such act, and these anonymous Cornyn supporters know it," said Stockman.

He added, "As a sitting member of the United States Congress, I find it unconscionable that another member's supporters would make such reckless, malicious and false allegations."
Since Kant is in stenographer mode, he won't tell you that the basic facts of those allegations are actually true.
A 1996 Texas Monthly profile of Stockman points out that "Stockman spent more than one weekend in jail for traffic violations, and once, after a girlfriend hid Valium in his underwear before he was incarcerated, he was charged with possession of a controlled substance, a felony that was later dropped." The Cornyn PAC's depiction may be devoid of context, but Stockman did, in fact, spend time in jail and was charged with a felony.
The claim that Stockman "violated federal ethics laws" is a logical conclusion, but it's not inaccurate. The Houston Chronicle reported that Stockman "has failed repeatedly to disclose business affiliations that stretch from Texas to the British Virgin Islands on his Congressional financial disclosure forms" and "Stockman, since his bankruptcy in 2002, created a number of businesses, some of which remain active but were not reported on Stockman's financial disclosure form as required by federal law."
Kant doesn't supply a copy of Stockman's libel suit, nor does he detail Stockman's evidence that the claims are false -- he merely regurgitates Stockman's assertions that they are. But that's the kind of thing that happens when you're the PR flack for a politician: He won't tell you that the politician is lying.
Posted by Terry K. at 8:05 AM EST