What Passes For 'Research' At The MRC
Topic: Media Research Center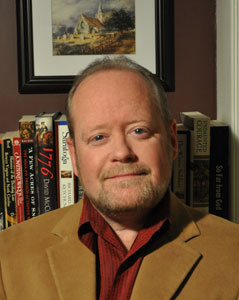 A Feb. 6 Media Research Center item by Kristine Marsh and Matt Philbin promotes the claim that NBC covered the Russian law banning gay "propaganda" much more than "the plight of Christians in war-torn Syria." But despite the MRC's insistence that it engages in "scientific" research, there's nothing scientific about this screed.
Marsh and Philbin provide no methodology for how they counted their references, nor do they even provide the timeline in which they searched; they discuss only "the run up to the Sochi Winter Olympics." But the references they cite go back to last June -- a six-month-old story can hardly be considered a "run up" to Olympic coverage. Additionally, there's a mention of MSNBC's website, so it isn't even clear if Marsh and Philbin limited their so-called research to NBC.
By contrast, Equality Matters has served up a much more detailed analysis of NBC's coverage of the Russian anti-gay law:
There was only one mention of the law on NBC in the month after it was approved. Unlike the MRC, a methodology is provided.
NBC has made no mention of the role American conservatives played in the shaping of the law.
Further, comparing NBC's coverage of Russian anti-gay laws to the plight of Christians in Syria is merely the latest MRC's tradition of comparing things to random other things. Marsh and Philbin even admit that alleged persecution of Christians, which involve "tens of thousands," is a minor issue in the overall Syrian civil war, which has "displaced millions of Syrians."
Since the MRC has an anti-gay agenda, Marsh and Philbin don't have much to say about the Russian law itself beyond conceding it is "distasteful legislation to be sure, and enforcement could be dangerous in the hands of Putin's thugocracy." They then defend it by playing the equivocation game, declaring that "it doesn't call for prison or violent punishments (like the toppling of stone walls on gays – an execution favored by Islamists and something you won't find NBC talking much about)." Marsh and Philbin also minimize anti-gay violence in Russia, claiming without evidence it's only "of the street-thug variety."
The MRC's reserach has always been shoddy. Philbin and Marsh prove that the MRC has learned nothing and is more interested in advancing an agenda than telling the truth.
Posted by Terry K. at 2:30 PM EST
Updated: Thursday, February 13, 2014 2:32 PM EST