Newsmax's Ruddy Bashes less-Than-Fawning Ailes Bio
Topic: Newsmax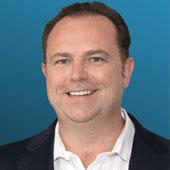 Newsmax's Christopher Ruddy has his phases of reasonableness -- i.e., his rapproachement with Bill Clinton -- but he's still prone to to falling into spouting knee-jerk right-wing talking points.
In a Feb. 10 column, Ruddy includes as an example of alleged liberal intolerance ... the new biography of Roger Ailes?
I thought a new book about Roger Ailes, the founder of Fox News and its longtime chairman -- "The Loudest Voice in the Room: How the Brilliant, Bombastic Roger Ailes Built Fox News — and Divided a Country," might shed some light on Fox's success.

But author Gabe Sherman, who has done some solid reporting at New York magazine, seems to have fallen into the same intolerant trap regarding Roger Ailes. I was hoping this book would give us a "fair and balanced" perspective on Ailes.

Instead, it reads as though Sherman interviewed every disgruntled person who ever worked with Ailes during his more than four decades in media.

Sherman thematically offers Ailes as a man who is dominating (is that unusual for a CEO?), a bully (because he fights back?), and paranoid (perhaps the Sherman book justifies that!).

There is so much I wanted to know about Ailes.

This is a man who took Rupert Murdoch's vision and became the architect of the biggest force in news today, creating an asset worth $10 billion or more. Yet the portrait Sherman paints is a fairly negative picture of Ailes that tells little about the real man.

Sherman does note that when Ailes left NBC to start Fox News, 89 employees at NBC quit their jobs to join him. Yes, 89 people left high-paying jobs with all the security NBC offered to go work on a start-up.

This passing reference screamed out to me: Tell me more!

This mass movement of employees, to me, is unprecedented. What type of man engenders such loyalty and support from his colleagues? I can't believe that a controlling, paranoid bully would cause 89 people to so dramatically change their lives and risk their livelihoods. Sherman's book falls far short in telling that story about Roger Ailes and much more.
If it's a fawning bio of Ailes Ruddy wants, one exists -- the Zev Chafets book, which Ailes fully cooperated with.
Newsmax also attacked Sherman's book last month by complaining that he didn't submit it to "Fox's press department" for fact-checking, even though Sherman repeatedly tried (and failed) to talk with Ailes himself.
Posted by Terry K. at 5:22 PM EST