MRC Is Still Portraying 'Philomena' As 'Anti-Catholic'
Topic: Media Research Center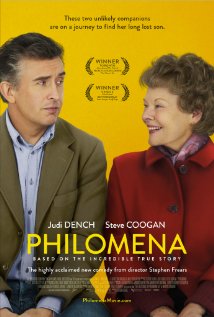 Scott Whitlock uses a Feb. 20 Media Research Center item to assert that the film "Philomena" is "anti-Catholic," with "harsh anti-Catholic plot points." He then comlains that the film "includes a scene where actor/writer Steve Coogan denounces the 'fucking Catholics.'"
As we pointed out when others at the MRC attacked the film, the woman whose real-life story served as a basis for the film has praised it, calling the film "a testament to good things, not an attack" and pointing out that "despite some of the troubles that befell me as a young girl, I have always maintained a very strong hold on my faith."
That's right -- the woman whose story the film is based on doesn't think the film is anti-Catholic. How can Whitlock claim that it is? Perhaps because he's being paid to do so; after all, he's just parroting the attacks of his boss, Brent Bozell.
Bozell and the MRC adhere to a strictly conservative interpretation of Catholicism that goes after critics and hides the fact that Bozell is on the board of two conservative Catholic groups.
Posted by Terry K. at 9:57 PM EST