CNS Swings, Misses At Kerry For Pointing 'Shoddy' Climate Change Denialism
Topic: CNSNews.com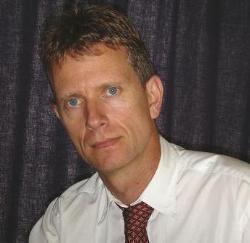 Patrick Goodenough takes a rather sad whack at Secretary of State John Kerry for criticizing "shoddy scientists" who dispute climage change and pointing out that "97 percent of climate scientists have confirmed that climate change is happening and that human activity is responsible." In his Feb. 16 CNSNews.com article on Kerry, Goodenough offers this rebuttal:
Last year a peer-reviewed academic journal published the results of a survey of more than 1,000 professional engineers' and geoscientists' views on climate change. It found that only 36 percent fitted into a group that "express[ed] the strong belief that climate change is happening, that it is not a normal cycle of nature, and humans are the main or central cause."

The other respondents to varying degrees expressed skepticism about the causes of climate change, the extent of risk it poses, and the accuracy of IPCC modeling.
But that survey is largely meaningless, even if it did appear in a "peer-reviewed academic journal."
The survey Goodenough is citing was conducted by Lianne M. Lefsrud and Renate E. Meyer, and it appeared in the journal Organization Studies. As the Scholars & Rogues blog pointed out:
The vast majority of survey respondents were engineers, not climate scientists.
All respondents were members of the Association of Professional Engineers and Geoscientists of Alberta, which is predominantly employed by the Alberta petroleum industry and its regulators.
The authors themselves has repeatedly stated that the survey's results are not representative of scientists in general.
The study is not about the beliefs of the respondents; it's about their worldviews, the tactics and strategies they use when arguing with others, and how they justify their own claims to have expert opinions on climate science.
In other words, the study is meaningless to the issue of climate change. But Goodenough cited it anyway.
Posted by Terry K. at 9:56 PM EST