WND's Garth Kant Won't Tell Readers Stockman's Libel Lawsuit Is Bogus
Topic: WorldNetDaily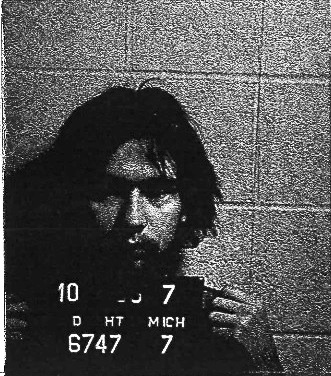 WorldNetDaily's resident Steve Stockman fanboy, Garth Kant, still wants to perpetuate the myth that Steve Stockman's libel lawsuit against opponent John Cornyn -- which Stockman gave him the scoop on -- has merit.
In a Feb. 11 article on Stockman filing a nuisance ethics complaint aghainst a Cornyn-linked super PAC, Kant recounts the libel lawsuit and the "numerous false statements" that were allegedly made. A Feb. 13 article by Kant also notes the lawsuit; neither article lists the specific allegations outlined in the original article.
Perhaps because the claims that Stockman made -- that he "jailed more than once," was "charged with a felony" and "violated federal ethics laws" -- are indisputably true. Kant almost certainly knows that, but because he is such a PR agent for Stockman that he really should be on the campaign's payroll, he isn't going to tell his readers that inconvenient fact.
Meanwhile, even more evidence has surfaced to discredit Stockman. The Texas Tribune uncovered Stockman's mugshot from his 1977 arrest for felony possession of diazepam (Valium). Stockman ultimately pleaded no contest to "use of a controlled substance" – a misdemeanor – with the understanding that it would be dropped after a short period of "unofficial" probation.
Kant performed even more Stockman-fluffing in his Feb. 13 article:
And, he added, they didn't like that he killed the amnesty bill (Sen. Majority Leader) Harry Reid (D-Nev.) had sent to the House.

"We did what's called a 'blue-slip.' We declared it a tax, which it is because the Supreme Court ruled the fees in the health care bill are taxes. The Senate cannot create or generate any revenue. The Constitution gives that power strictly to the House. The House creates what's called a blue slip, in that event, and I did that to both the immigration and the gun bills."
Turns out that's not true either, according to the Texas Tribune:
Marc Rosenblum, a senior policy analyst at the Washington-based Migration Policy Institute, a nonpartisan think tank, followed the immigration debate in Congress closely last year. When asked about Stockman's "blue slip," he said he didn't remember it. After researching it, he said Stockman did indeed request in June that House Speaker John Boehner use a "blue slip" resolution to kill Senate Bill 744. Yet the provision was never employed because the bill never made it to the House. Moreover, there are methods for the Senate to get around a blue slip, he said.

"It's not accurate to say he issued the blue slip because he's not in the position to issue a blue slip," Rosenblum said. "He raised this issue that might have been a procedural hurdle for 744 to overcome, but it's not accurate to say that he prevented 744 from passing."
Reporters are supposed to tell the truth about the people they cover. Kant is clearly not a reporter, and we hope Stockman is paying him well for his PR services.
Posted by Terry K. at 12:08 AM EST
Updated: Friday, February 14, 2014 9:36 AM EST