WND Hides the Truth In Pharmacist's Firing
Topic: WorldNetDaily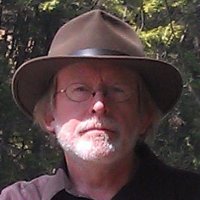 If years of watchdogging WorldNetDaily have taught us anything, it's that one should approach an original WND article by asking what facts are being hidden.
Case in point: A Feb. 14 WND article by Michael Carl about a pharmacist who claims he was fired by Walgreens because he opposed selling the Plan B morning-after pill over the counter. As per usual, the pharmacist's story as told by the right-wing legal group the Thomas More Society, is presented at face value and without challenge.
But in portraying the pharmacist, Philip Hall, as someone "unfairly fired because his faith would not permit him to sell the Plan B morning-after pill over the counter," Carl omits a key part of the story: Hall disposed of a shipment of Plan B sent to the store without selling it or letting anyone else do so, despite his claim to support the "reasonable accommodation" of stepping aside to let another Walgreens employee make the sale.
The Tennessean reports:
When the first shipment of over-the-counter Plan B arrived at the store, Hall bought all of it, paying $324.83. Then he disposed of it. Hall was fired two weeks later.

[...]

When a shipment of six boxes of the drug arrived shortly afterward, Hall noted they were "mislabeled" as a behind-the-counter drug, and "rather than place the inaccurately labeled Plan B on the shelf for sale, Dr. Hall decided to purchase the entire lot of the drugs himself," the lawsuit said.

Confronted by a loss prevention specialist about the unstocked boxes, Hall provided proof of purchase, and then he was fired, the lawsuit said. Hall claims he contacted another supervisor after he got fired and was told "it was part of his job duties to sell Plan B."
The fact that Hall specifically interfered in the sale of Plan B by buying it for himself and throwing it away would seem to be important, but Carl doesn't think so. Of course, the Thomas More Society press release on which Carl based his article didn't mention that either,
Carl also misidentifies Plan B as an "abortifacient," despite the fact that it's medically defined as a contraceptive. The Thomas More Society misidentified it too.
Posted by Terry K. at 1:29 AM EST