WND Columnist Upset At CVS For Ending Tobacco Sales, And She Doesn't Even Smoke
Topic: WorldNetDaily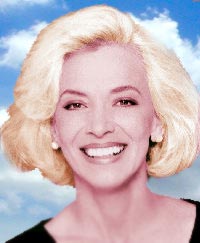 Add WorldNetDaily's Barbara Simpson to the list of right-wingers upset that CVS Pharmacy exercising its perogative as business owners in a free market by deciding to stop selling tobacco products, despite admitting that she's not a smoker and "hate[s] the smell of cigarette smoke":
If you thought the idea of making people stop smoking reached its zenith when hideous pictures were suggested to be put on packs to frighten smokers and when taxes were raised to the point of insult, now we have a major corporation deciding to stop selling a legal product under the guise of "doing the right thing for the good of our customers and our company."

[...]

To be honest about this, I smoked for a short time years ago and haven't since. I hate the smell of cigarette smoke, but I do not favor the rampant anti-smoking laws. A neighboring city is passing laws forbidding smoking in private homes! That sounds unconstitutional and needs testing in court.

I enjoy a variety of alcoholic beverages and I'm not in favor of prohibition. We tried that, and it didn't work.

I resent the moves to eliminate tobacco from our society. To have a carton of cigarettes cost $30-$40 and more, because of taxation, is obscene and only drives the black market. It's simply done to punish smokers and make money for the state.

For CVS to ban tobacco from its stores smacks of currying favor from Washington in hopes of getting federal money to establish those health clinics in their facilities.

As Larry Merlo said, "This is the right thing to do."

I'll bet it is.
Posted by Terry K. at 10:21 AM EST