CNS Doesn't Like Alan Dershowitz Anymore
Topic: CNSNews.com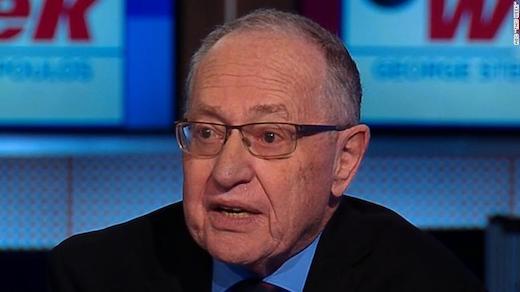 Remember several months ago, when attorney Alan Dershowitz was the toast of CNSNews.com for his legal opinions on the impeachment of President Trump that just happened to fit CNS' pro-Trump narrative? Well, that's apparently over with, now that Dersh has expressed an opinion that no longer aligns with CNS' views.
Dershowitz has opined that the government could, if it wanted to, force people to get a coronavirus vaccine because protecting Americans falls under governmental power and "I don't believe you have a right to be Typhoid Mary and spread" coronavirus. That clearly did not go over well at CNS, which published a May 22 op-ed in response by Wesley Smith of the right-wing creationist Discovery Institute:
Government cannot just pass any law it wants because there is a health emergency. So, here's a question that must be answered in assessing Dershowitz's claim of a broad power of the government in the current circumstance: Is the COVID-19 pandemic such a "great danger" that it would be "reasonable" to secure "the safety of the general public" for the government to force everyone in the country to be vaccinated?

It seems to me that the answer must be no.
Smith then complained that 1905 Supreme Court ruling in Jacobson v. Massachusetts that Dershowitz was invoking in defense of his decision -- fringe-right anti-vaxxer doc Jane Orient has also cited the case in arguing against complusory vaccination against a measles outbreak -- focused on smallpox, not coronavirus:
Context matters. The Jacobson case dealt with smallpox, one of the deadliest diseases known to man, with a 30 percent mortality rate and scarring afflicting the majority of survivors. COVID-19 comes nowhere close to being that deadly. Those at material risk of death from COVID-19—still a lower risk than smallpox—are the elderly and people with serious comorbidities. Children and healthy adults do not face a dire peril. Almost all recover from the illness and some don't experience serious symptoms of any kind.

Third, since we can identify the minority most at risk from COVID-19, is it reasonable to force everyone in the country to be vaccinated? Absolutely not. The government can deploy far less intrusive means to shield such people with limited quarantine orders and locking down nursing homes, as two examples.

[...]

Our leaders are, of course, free to use persuasive means to convince us to be inoculated should a vaccine be perfected. But in this particular circumstance and given the exigencies of this specific disease, it can't force us. And the government, Dershowitz's opinion notwithstanding, certainly doesn't have "the power to literally take you to a doctor's office and plunge a needle into your arm."
Interestingly, CNS did not report on Dershowitz's original comments.
Posted by Terry K. at 3:36 PM EDT