WND Tries To Spin Away Film About Roe v. Wade Plaintiff
Topic: WorldNetDaily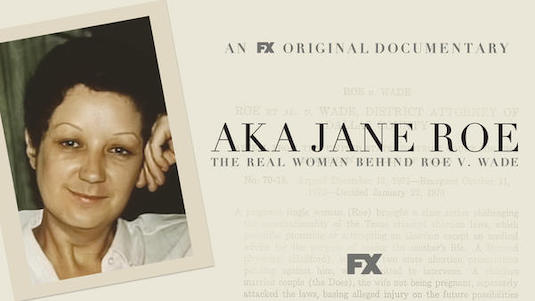 Like the Media Research Center and CNSNews.com, WorldNetDaily didn't take news of the new documentary film on Norma McCorvey, the "Jane Roe" plaintiff of the Roe v. Wade case that ultimately made abortion legal, very well since she states that she became an anti-abortion activist because she was paid to do so.
WND went into damage control quickly, with an anonymously written May 20 article (before the film was released) rehashing a Daily Caller item claiming that "people who spent years working with her scoffed at the idea." It featured Troy Newman of Operation Rescue -- which, if you'll recall recall, helped inspire Scott Roeder to murder an abortion doctor in Kansas -- pulling the old trick of attacking the filmmaker as having "no credibility because of his previous work, including titles 'Born in the Wrong Body,' 'Transgender Kids' and 'Sex robots.'"
The next day, WND served up another article, this time highlighting anti-abortion activists "demanding the filmmakers provide proof of their claim." Again, this was before anyone had seen the full film, and the proof they were demanding would have been in that film. In neither of these articles does WND bother to contact the filmmaker so that he could respond to the criticms.
However, WND largely ignored "AKA Jane Roe" after this, even though the film had finally become available. The only reference to it we could find was a May 26 column by Jerry Newcombe, who begins with the usual attempt to discredit: "It should be noted she was paid to appear in the FX documentary. Nick Sweeney, the documentary producer, has made movies about sex robots and girls becoming 'boys.'" Newcombe offered no evidence she was "paid to appear" in the film; Sweeney says he gave her a "modest licensing fee" to use family photos and video). Newcombe then called in Operation Rescue's Cheryl Sullenger -- who was sentenced to three years in prison for plotting to blow up an abortion clinic in the 1980s -- to handwave McCorvey's more damaging claims:
On my radio show, Sullenger added that the claim McCorvey received money from the pro-life movement proves nothing. Receiving honoraria for speaking engagements is a common practice, no matter one's politics.

Furthermore, Norma claims in the FX documentary that they (pro-lifers/the evangelicals/the Catholics) told her what to say. That can sound worse than it was. Sullenger noted that Norma had little education and was not a polished public speaker. Thus, in various venues in which she spoke, speechwriters crafted the copy she read. That type of thing happens all the time, again, no matter one's politics.
Newcombe included by declaring that what McCorvey said doesn't really matter and that the anti-abortion narrative is more important:
Only God knows the heart. Norma McCorvey was a fiery, unpredictable woman with rough edges. But regardless of who was telling the truth between the Norma of 1995 and the Norma of 2016 (in that one interview), the realities of abortion, legalized in her court case, do not change. Abortion unjustly takes an innocent human life and does incredible damage to the mother. That's not a matter of changing opinions or the passage of time. That's a fact.
That's what one must do to stay on message when another, more compelling message runs counter to it.
Posted by Terry K. at 12:41 AM EDT
Updated: Sunday, July 5, 2020 8:49 PM EDT