WND's AAPS-Linked Doctor Fearmongers About Disease-Ridden Immigrants
Topic: WorldNetDaily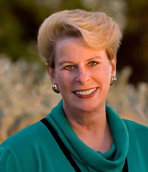 Dr. Elizabeth Lee Vliet writes in a June 17 WorldNetDaily column:
A flood of illegals has massively surged at our southwestern borders. The economic impact of medical care, education and incarceration for illegals forced on taxpayers is bankrupting Arizona.

Why are such swarms entering the U.S. illegally NOW, particularly children? Newspapers in Mexico and Central and South America are actually describing U.S. "open borders," encouraging people to come with promises of food stamps or "amnesty." It is textbook Cloward-Piven strategy to overwhelm and collapse the economic and social systems, in order to replace them with a "new socialist order" under federal control.

Carried by this tsunami of illegals are the invisible "travelers" our politicians don't like to mention: diseases the U.S. had controlled or virtually eradicated: tuberculosis (TB), Chagas disease, dengue fever, hepatitis, malaria, measles, plus more. I have been working on medical projects in Central and South America since 2009, so I am aware of problems these countries face from such diseases.
If this sort of fearmongering sounds familiar, it should. Vliet is a past director of the Association of American Physicians and Surgeons, which is perhaps best known for publishing a journal article by Madeline Cosman claiming an increase in leprosy cases that she blamed on illegal immigrants -- but it turned out that Cosman falsely inflated the number of cases.
Vliet also writes:
Vaccine-preventable diseases like chicken pox, measles and whooping cough spread like wildfire among unvaccinated children. Other illnesses, along with scabies and head lice, also thrive as children are transported by bus and herded into crowded shelters – courtesy of the federal government. Treatment costs are borne by taxpayers.

Our public health departments complain of being overtaxed by a dozen cases of measles or whooping cough. How will they cope with thousands of patients with many different, and uncommon, diseases? Americans, especially Medicaid patients, will see major delays for treatment.
But the fact that there are large numbers of unvaccinated children has been exacerbated by the AAPS' stance against mandatory vaccination. The AAPS invited Andrew Wakefield, the doctor whose claim that vaccines cause autism had to be retracted by the medical journal that published it after it was determined to be an "elaborate fraud," to speak at its 2011 annual meeting.
Perhaps Vliet should address the issue of fearmongering about vaccination and its quite tangible consequences before she fearmongers further about disease-ridden immigrants.
Posted by Terry K. at 2:27 PM EDT