MRC Dishonestly Smears La Raza Again
Topic: Media Research Center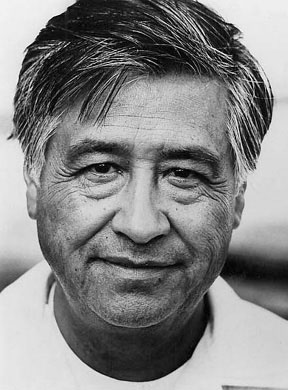 The Media Research Center's MRC Latino project, as we've noted, is undermined by the MRC's reputation for being less than friendly to Hispanics. A March 27 MRC Business & Media Institute item by Sean Long is another example:
Rather than dismissing his contrary views as sour grapes, the media simply ignore César Chávez's opinions that stray from liberal orthodoxy.

Chávez was a 1960s and 70s union leader who promoted unionization and Californian farm workers' strikes. The farm workers of the time were predominantly Latino. He is particularly famous for the Delano grape strike: a five-year strike and boycott against Californian grapes. Liberals seized on this boycott, as well as several high profile hunger strikes, to promote Chávez as a symbol of immigrant and Latino rights.

Even today, prominent media outlets often praise Chávez, just as they lauded his movement during the 1960s. With the new biopic, "César Chávez," being released on March 28 ahead of his March 31 birth date, immigration activists have once again begun invoking his legacy.

However, Chávez reportedly compared La Raza to Hitler and called for increased enforcement against illegal immigration but liberal media outlets ignore these statements while using his legacy to promote their own agenda on immigration and identity politics.
Long's source for the claim about Chavez likening La Raza to Hitler is a 2009 National Review blog post by anti-immigration activist Mark Krikorian about an oblique reference to a "la raza" group Chavez made in 1969.
It's dishonest for Long to suggest that today's La Raza is like the "la raza" movement of the late '60s or to portray Chavez's 1969 criticism as applying to all "Latino advocacy groups." The fact that the Cesar Chavez Foundation is a La Raza affiliate also undercuts the argument.
Further, whatever differences Chavez had with "la raza" groups disappeared a few years later. A book of essays on Chavez notes that most of those groups were working with Chavez's United Farm Workers, and activists were crediting Chavez with creating ethnic pride among Hispanics.
The MRC has previously falsely attacked La Raza as a "radical" and "separatist" group.
Posted by Terry K. at 1:25 PM EDT