No, Gina Loudon, Obama Is Not Giving Away The Internet
Topic: WorldNetDaily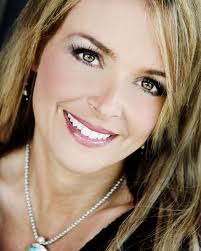 Gina Loudon rants in a March 30 WorldNetDaily column:
President Obama is selling out American sovereignty at every turn. He did it with unilateral missile disarmament and his constant bent to fix our Constitution, which he believes is the problem. He does it with the constant reverence for international law, of himself, and all his judicial appointees. He did it when he canceled the space shuttle program and made America dependent on Russia for trip to the American … err International Space Station. His most glaring violation of American sovereignty may be his agreement to simply give away American control of the Internet to the "global community."

[...]

The travesty is that we Americans actually did build the Internet! (No, not you, Al! You only built the fraudulent green movement hysteria.) Even Bill Clinton said giving away control of the Internet was idiotic. We have the strongest tradition of free speech in the world. You can kiss that goodbye, Internet lovers!
As we've pointed out when others made this misleading claim, the plan to transfer ICANN, the body that manages Internet names and addresses, to international control has been in the works since 1998, and it was always the plan that the U.S. would eventually relinquish control over ICANN.
But Loudon is in full frothing mode, and the facts don't matter to her:
So now Obama is handing the global community the ability to control our speech, and our technological advances. The international body will have the ability to control us by controlling our speech, and we handed it to them. What are we getting in return?

This may be the most historic outrage in the history of this country, if not the world, and it happened while they entertained us with bread and circuses.

If the country doesn't wake up and find a way to throw these colluders with terrorists – these traitors – out of office, it will be too late. It may be time for us to seriously consider our options, very seriously.

History will record the truth. The next entity to control the Internet, space and nuclear technology will not be so good as the Americans, who have controlled it since its birth. It cannot be, because no republic shares our bedrock foundations of free speech and individual liberty. America is founded on principles that are reverent, grace-filled and believe the best in people, and for people. What will the Internet look like when it is controlled by people who believe the state comes first?
Posted by Terry K. at 2:30 PM EDT